Phillips 66 vs. ConocoPhillips: Which Is The Better Investment?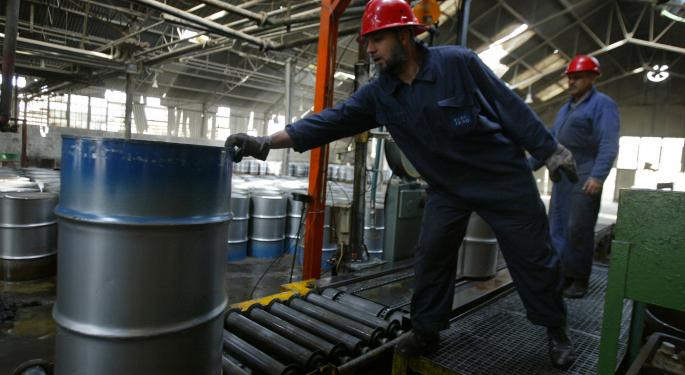 There is arguably no bigger industry in the world tan the oil industry and many of the top Fortune 500 companies are in the oil production business. Two of the biggest oil companies actually used to be one. Phillips 66 (NYSE: PSX) has long been a leader in the oil game but in early 2012 the company parted ways with ConocoPhillips (NYSE: COP) and now the two are facing each other in an already highly competitive market. It has been about a year and a half since the split and both companies are performing very well financially. But which is the better stock pick? That's for you to decide in order to determine Which Would You Rather…ConocoPhillips or Phillips 66?
The break-up of the two companies had nothing to do with any degree of animosity or bad business or poor performance. There is a laundry list of reasons that it happened but the bottom line is that both agreed it would be the best move for all parties involved. Each took different paths in that their respective corporate focuses were essentially the same as they were when the companies were one. Phillips 66 has made marketing and refineries its forte while ConocoPhillips is concentrating on production.
For Phillips 66, their refining efforts have seen adjusted earnings of just over $900 million through the first three quarters and their chemicals segment has seen a 30% improvement over the same period to see adjusted earnings of about $280 million. The company enjoyed a net profit of just over $1.4 billion which equaled $2.23 per share. ConocoPhillips on the other hand has been surviving but hasn't quite seen the numbers it would have liked. In the first quarter the company saw a 27% drop in its earnings from $2.9 billion to $2.1 billion but that is largely due to losing the refining segment of its business to Phillips66 which the two companies shared before the split with Phillips66 carrying a slightly heavier load in that department when they were together. But that segment is expected to pick up steam over the next 18 months and should be just fine.
But whether it is short term or long term projections, it seems that Phillips 66 may the lead horse no matter how you slice it. The company owns 11 refineries in the United States that collectively produce nearly 2 million barrels of oil on a daily basis with four more refineries outside the country doing similar production numbers. But where Phillips 66 may just pull away from ConocoPhillips is in natural gas. Since the split, Phillips 66 has been transporting consistently greater quantities of crude to its refineries from the shale formations. This has led to nearly twice as much crude production as a year ago.
All in all, the only thing that is really hurting ConocoPhillips is their lack of a refining segment. They indeed expected to see a slight drop in their numbers in general and their stock price in particular as a result and analysts expect that there the next 18 months will be telling but likely in ConocoPhillip's favor. So which would you rather…ConocoPhillips or Phillips 66? It may just depend on whether you are willing to wait 18 months to make a decision.
Posted-In: Oil oil production oil refineriesEarnings News Commodities Markets Best of Benzinga
View Comments and Join the Discussion!