Amazon Targets Automated Checkout In Regular Supermarkets: Bloomberg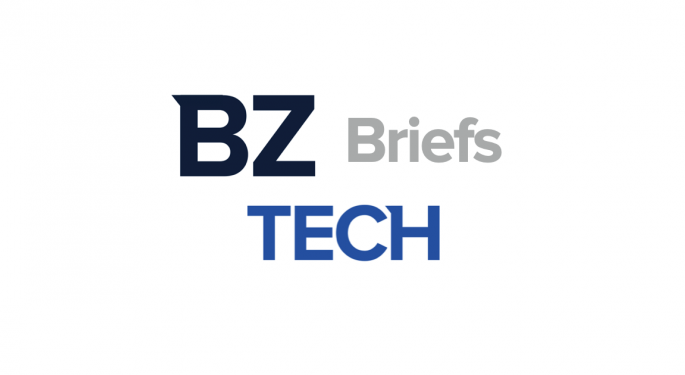 Amazon.Com Inc (NASDAQ: AMZN) is set to introduce automated checkout technology to standard supermarkets, Bloomberg reports.
The planning documents for Brookfield, Connecticut, under construction store contain every hallmark of an Amazon Fresh grocery store. The plans also signify a dozen entry, exit gates, and ceiling-mounted racks to run wiring to camera arrays, akin to Amazon Go convenience stores.
Shoppers can enter the supermarkets by swiping a smartphone at the entry gate. Shoppers will be tracked by cameras, software algorithms, shelf sensors, and charged at the exit point.
Amazon's peers are also testing similar camera-based technology developed by various start-ups to be possibly deployed within a year or two.
Amazon justified the Just Walk Out program citing shopper convenience as opposed to labor cost-cutting. Amazon credited itself for the creation of thousands of grocery jobs since the Fresh store debut last year.
Amazon has inaugurated 12 stores, with 37 more in development across the U.S. since the Fresh chain launch in southern California. However, the new chain does not feature Go-style automated checkout apart from a test at a Fresh store in suburban Chicago.
Interestingly, Amazon developed the Dash smart cart, whose sensors and cameras add up purchases as shoppers cruise the aisles. However, the carts have limited load capacity and cannot be taken outside.
The cashierless technology was technically challenging and financially draining for a supermarket ranging from 30,000 square feet to 50,000 or more.
Amazon had devoted several years to its Just Walk Out system for its cost-effectiveness and technology licensing. Even when Amazon was exclusively opening small convenience stores,
Amazon's engineers were asked to build a prototype for the small convenience stores that would be feasible for the larger store formats.
Last year's Amazon launched a palm scan technology payment option, Amazon One, in the Seattle area. The technology was just introduced in a Whole Foods Market store.
The roughly 34,000 square feet under construction Connecticut store include stockrooms, back-office space, and a staging area for online orders. The sales floor will be policed by camera arrays and was around 20,000 square feet.
The store was three times the size of the retail floor at the largest stores presently using Just Walk Out technology. Amazon operated two Go Grocery-branded stores in the Seattle area with around 7,000 square feet of retail space.
The Connecticut store had 320 square feet of space split between two rooms for server racks and other electrical equipment, unlike some other already open Amazon Fresh stores. The plans also disclosed a set of usual checkout counters.
The store operator would have 50 or 60 locations by the inauguration of the Brookfield store, stated the strip mall owners.
Elements of Amazon Go technology would be included in the Connecticut location based on Washington Business Journal.
Price action: AMZN shares traded lower by 1.66% at $3,306.19 on the last check Thursday.
View Comments and Join the Discussion!