Wednesday's Market Minute: Two Reasons For More Tech Selling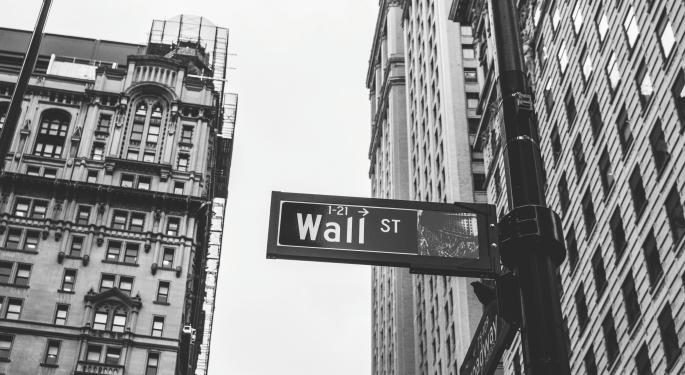 There's something suspicious about this correction: no one really seems to care. Yes, sure, headlines are running and the tweeters are tweeting, but for a selloff that's moving even faster than the one in March -- that's right, it took just two days for the Nasdaq to shave off 10% from the latest highs -- the attitude seems to be oddly sanguine. Even by the standards of traditionally stale market punditry, the agreed-upon explanation of the rout sounds particularly rehearsed this time: the Nasdaq rallied too far and needed a break. A fun snarky thing to say right now is, "wow, [insert stock] is up only [insert massive number]% this year!"
The speed of the ascent in the face of COVID was blistering, and indeed, almost all the most eye-popping charts are still holding their uptrends. Yet even in the context of a rally that averaged +0.7% per day, 10% in two is quite a stomach-turning reversal. Why aren't more people puking? Davey King of Day-Traders says he is "as cool as the other side of the pillow."
There are two things that should keep bulls up at night. First, is that the COVID economy has fast-forwarded growth in cloud, e-commerce and digital content companies, straining the logic that's been the backbone for buying every dip until now: "[insert stock] has three to five years of growth ahead of it."
Quarantine just scrunched that timeline severely, and it's why more valuations are now on par with dot-com than ever before -- because tech's growth rate relative to the economy skyrocketed. Second, one explanation for the lack of panic right now is that the virus is less frightening than it was in March, and the economy is swinging up instead of down. But its steady improvement may be enough to keep the Fed off the gas, and that's not good for the Nasdaq either. If tech growth rates have peaked, and Jay Powell is on hold, the case for a lasting downturn is arguably the strongest it's ever been.
View Comments and Join the Discussion!
Posted-In: TD Ameritrade TechnologyNews Economics Federal Reserve Markets Tech Trading Ideas