5 Strategies For Protecting Yourself From Fraud During Coronavirus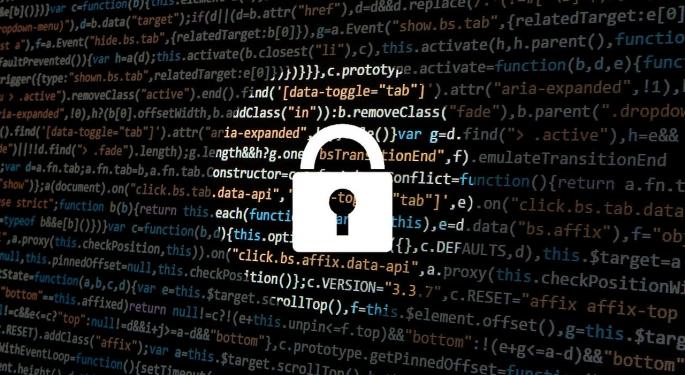 With over 30 million Americans filing for unemployment, there has been a massive increase in identity theft. Most Americans aren't careful when protecting and sending their private information over the internet.
Here are five ways to protect yourself from fraud during the coronavirus (COVID-19) pandemic.
Benzinga is covering every angle of how the coronavirus affects the financial world. For daily updates, sign up for our coronavirus newsletter.
1. Use Encrypted Messenger

To protect yourself from scammers and identity thefts, make sure you're using an encrypted messenger.

These messengers protect their users by stopping criminals from seeing the information that is being transmitted. If you send an email with important information make sure you select an encryption method. Also, some emails offer a service where your information will only be held for a short period of time.

Finding out what security services your email offers can save you time and money.

2. File Your Taxes Before July 15

With the recent injections of stimulus funds from the government, it comes as no surprise that people are taking advantage of the situation. Year to date, the Federal Trade Commission has received over 18,000 reports as a result of COVID-19.

One way to protect yourself from scammers is to file your taxes soon before the extended deadline of July 15. Filling your taxes sooner makes you less vulnerable to scammers. This method cuts the time to make a fraudulent tax refund with your information.

If you're able to start filing today, do it. Don't give scammers time to take advantage of you.

3. Watch Out For Scams From The 'Government'

Be aware of phone calls, text messages and mail from people claiming to represent "government agencies."

There have been thousands of reports from people regarding scammers pretending to be government agencies and promising relief money. One strategy to protect yourself is to research the organization that is contacting you and find their accurate contact information. This way, you're able to reach out to the real organization and ensure that you're not being scammed. It's always better to double-check with multiple sources and confirm that the information being provided is accurate.

4. Be Aware Of Fake Tax Preparers By Asking For Their PTIN

With the tax deadline being extended, many people have begun to shop around for better tax preparation. However, be mindful of tax preparers who claim they can obtain refunds larger than their competitors for a fraction of the cost. It's common for scammers to mask their identity as a tax professional, so be careful when handing over your sensitive information.

One tip to keep in mind is to always ask for their IRS Preparer Tax Identification Number (PTIN). Never trust someone who won't give you their PTIN. If they do hand it over, make sure you do your due diligence and look them up using the IRS website.

5. Store Your Data Safely And Securely

No one is surprised that there are more data breaches and identity thefts taking place today. One fundamental issue most people forget to focus on is the storage of data. These are the procedures before and after sending important documents or sensitive information.

If you're storing your data on the cloud, make sure you're using an encrypted connection and a strong password. You can check if the website is secure by seeing if the URL is https. If the link does not contain the 's' anyone on the network can access the page you're on and view the information on your screen.
View Comments and Join the Discussion!
Posted-In: Coronavirus Covid-19Education Tech Personal Finance General Best of Benzinga