Cheetah Mobile Responds To BuzzFeed's 'Click Injections' Report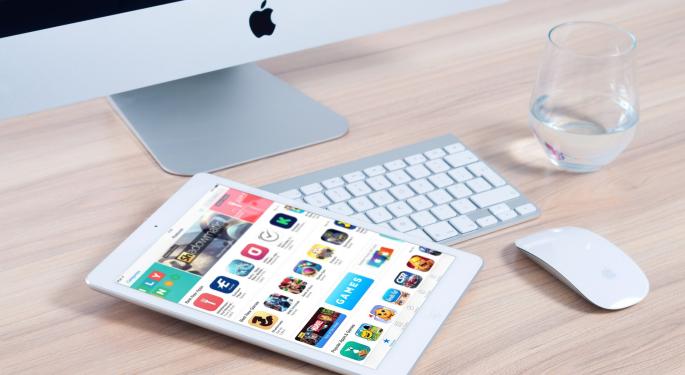 Shares of Cheetah Mobile Inc (NYSE: CMCM) lost more than 30 percent Tuesday after a BuzzFeed News report alleged the China-based creator of global mobile apps is committing ad fraud.
What Happened
BuzzFeed reported Monday that Kochava, an app analytics company dedicated to uncovering global ad fraud scam, identified eight apps that are exploiting user permissions in a fraud scheme that could have stolen millions of dollars. Seven of the apps identified are owned by Cheetah Mobile while the remaining app is owned by Kika Tech, a Chinese company with a base in Silicon Valley that received an investment from Cheetah Mobile in 2016.
The alleged fraud involves Cheetah Mobile and Kika tracking when users of its apps download a new app on their device and use the data to claim a bounty fee of 50 cents to $3, BuzzFeed said. This is referred to as "click flooding" or "click injection"
"This is theft — no other way to say it," Grant Simmons, the head of client analytics for Kochava, told BuzzFeed News. "These are real companies doing it — at scale — not some random person in their basement."
Why It's Important
In response to the BuzzFeed report, Cheetah Mobile said in a statement that nearly 97 percent of its entire revenue from its utility apps in the international market comes from dozens of third-party advertising platforms through SDKs (third-party software development kits). The company also said the remaining 3 percent come from an SDK developed internally and accounted for less than 1 percent of total revenue in the third quarter.
Cheetah Mobile said it has "no control over these third party advertising platforms," which is widely implemented in many other popular mobile applications all over the world. The company says it has "neither the intention or ability" to profit from alleged "click injections."
Moreover, the company said it has "no intention" to engage in alleged "click injection" activities given the "overwhelming contribution of revenues from third party adverting platforms."
What's Next
Cheetah Mobile said it will take legal action against Kochava and other "responsible persons" that are responsible for generating and disseminated "untrue and misleading statements."
Shares of Cheetah Mobile rebounded 22 percent Wednesday morning, trading around $6.71 at time of publication.
Related Links:
Startups Could Fail Without A Great App
View Comments and Join the Discussion!
Posted-In: Ad Fraud Apps BuzzFeed fraudNews Top Stories Tech Media Best of Benzinga