Startups Could Fail Without A Great App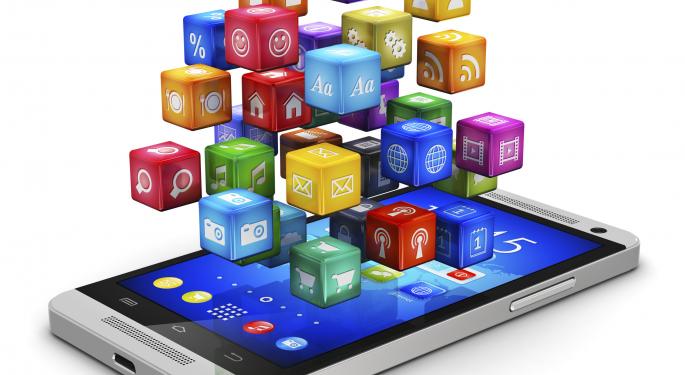 How important is it for a business -- young or old, small or large -- to have a great app?
According to AppDynamics, all companies must build the best app possible or risk losing customers.
"When something doesn't work, they [consumers] just don't use it," Tom Levey, AppDynamics' EMEA Tech Evangelist, told Benzinga. "They delete it -- it's gone, and the opportunity for that brand to interact with the user is taken away."
AppDynamics builds next-generation performance management solutions. To gain insight into consumer behavior, the company enlisted in the help of a research agency, which surveyed 2,000 individuals (1,000 in the United Kingdom and 1,000 in the United States).
"Part of it is about features and usability, but what this study is particularly looking at is the impact performance has on that," Levey explained.
Related Link: Can One Startup Raise $1 Billion?
When consumers plan a trip, for example, they have certain expectations for how long the process should take.
"[If] it's taking a long time, there becomes a very quick tipping point where people delete that app and move on to something else," said Levey. "There are so many providers out there, you can get it somewhere else."
Not surprisingly, AppDynamics found that performance is having a big impact on the success or failure of an app.
"This study shows users getting frustrated, getting to the point where they're getting angry at the application, because it's just not responding as quickly as they want," Levey added. "The expectation that they have is phenomenal."
Just Hit 'Delete'
Most respondents (86 percent) told AppDynamics that they had deleted or uninstalled at least one mobile app because of performance-related issues. Women (85 percent) were more likely than men (80 percent) to feel frustrated when apps experience problems.
Related Link: Amazon's Fire Phone Needs Stellar Apps To Beat Apple's iPhone
On the other hand, 30 percent of respondents said that they would spend more money with an organization that had a good mobile app.
Twenty-nine percent said that they would pay more for products or services if the organization's app performed better than its competitors' apps.
Sending A Message
If a terrible company develops a stellar app, that alone may not help the business. But Levey said that this research shows a "trend" toward app usage when the performance lives up to expectations.
This could be especially important to startups and small businesses that are just starting out. While a big, well-known corporation could survive the fallout of a lousy app, a startup might not be so lucky.
Disclosure: At the time of this writing, Louis Bedigian had no position in the equities mentioned in this report.
View Comments and Join the Discussion!
Posted-In: AppDynamics comments mobile apps Tom LeveyStartups Tech Best of Benzinga