Walt Disney World Union Workers Win Battle For $15 Minimum Wage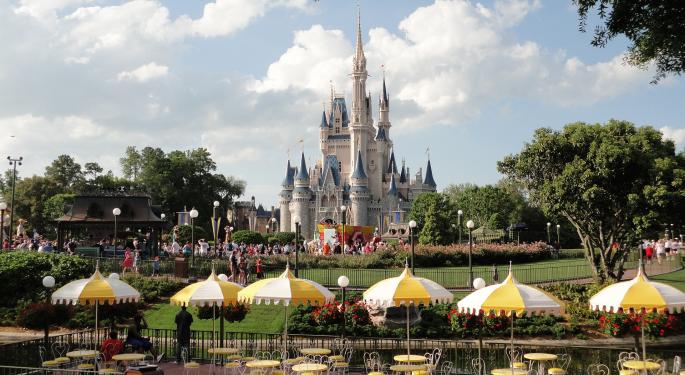 Each and every employee at Walt Disney World will see an increase in their pay as a nearly year-long battle between the union and management has come to an end.
What Happened
The union that represents Disney's (NYSE: DIS) park and resorts workers struck a deal with management late Friday night and will be voted by members Sept. 5, CNN reported. The agreement calls for a retroactive pay of the greater of 50 cents per hour or 3 percent for all hours worked since September of 2017. Also included is the release of the $1,000 cash bonus, which was promised to workers in January but delayed due to negotiations.
Over the longer term, Disney's minimum wage pay will move incrementally higher over the next three years at which point all employees will be paid $15 an hour.
Why It's Important
Maddy Johnson, a University of Central Florida student, told CNN she never would have imagined to see an increase in pay that's "so historic."
According to the Living Wage Calculator, one adult needs to earn $11.75 per hour in the state of Florida to be support themselves, assuming they're the sole provider with no dependents. At $15 per hour, workers in Florida would be earning approximately three times more than the current "Poverty Wage" of $5.00 per hour.
However, California's current minimum hourly rate needed to support themselves is currently $14.01. Even with Disney's pledge to increase pay to $15 there are still better opportunities for workers. For example, a Costco spokesperson told TheStreet the average hourly wage for a worker in California is currently $22.50.
What's Next
Disney workers are expected to vote with a "resounding yes" in early September, Unite Here Local 362 President Eric Clinton told CNN. On Disney's management end, the company is "thrilled" to reach an agreement in what will prove to be "one of the highest entry-level service wages in the country."
Related Links:
Why Disney's Shanghai Success Supports Theme Park Thesis For The House Of Mouse
Once Again, Parks Are The Happiest Places In Disney's Quarter
View Comments and Join the Discussion!
Posted-In: cnn DIsney Parks minimum wage Walt Disney WorldNews Travel General Best of Benzinga