Helios And Matheson Again Warns There's 'Substantial Doubt' It'll Be In Business Next Summer Without More Cash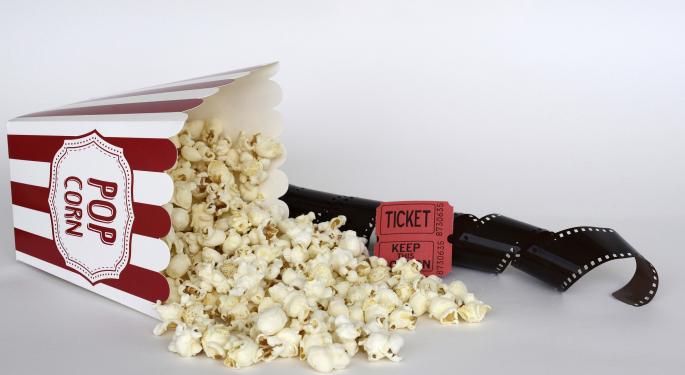 Helios and Matheson Analytics Inc (NASDAQ: HMNY) has known MoviePass is a ticking time bomb for a while. But for the first time ever, investors now have a countdown on the movie subscription service's profitability.
What Happened?
For the past several quarters, Helios has said it has "substantial doubt" about its ability to continue operating if it is unable to raise additional capital. This week, however, the company attached a one-year deadline to its concerns for the first time.
"Without raising additional capital, there is substantial doubt about the company's ability to continue as a going concern through Aug. 14, 2019," Helios said in its new 10-Q filing.
Why It's Important
Helios is desperately trying to prove to investors that its money-losing MoviePass business can be a viable, profitable long-term model. Unfortunately, Helios reported Tuesday that the company lost $132.47 per share in the second quarter and has now burned through $219 million in cash since the beginning of the year.
MoviePass has been tweaking its subscription plan in recent weeks to try to convince investors that it can find a winning recipe.
MoviePass announced it planned to raise its monthly rate from $9.95 to $14.95 on July 31. A week later, MoviePass walked back the price hike and said that instead of up to one free ticket per day, MoviePass subscribers will now only have access to three tickets per month.
What's Next
It appears as if Helios needs a miraculous change in sentiment to get back on track. Investors will be watching for another reverse stock split from Helios to maintain its Nasdaq stock listing and hoping for any updates on potential profits from the new MoviePass plan. Helios shares are down 99.9 percent in the past month.
Related Links:
MoviePass Walks Back Subscription Price Hike, Limits Customers To 3 Movies Per Month
MoviePass Unveils Plan To Stay In Business: Price Hike, Limited Tickets
View Comments and Join the Discussion!
Posted-In: 10-Q MoviePassNews Best of Benzinga