MoviePass Walks Back Subscription Price Hike, Limits Customers To 3 Movies Per Month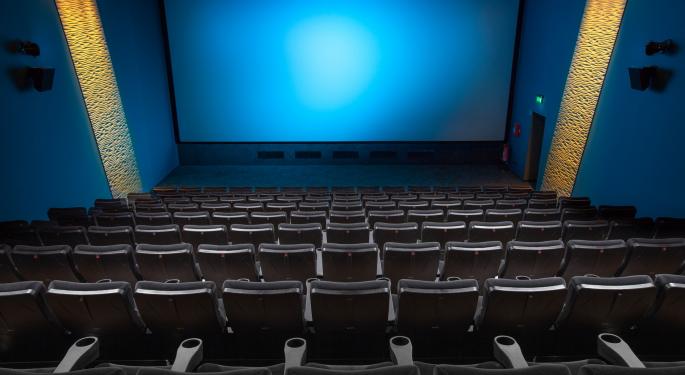 The latest chapter in the Helios and Matheson Analytics Inc (NASDAQ: HMNY) MoviePass drama is playing out Monday after the company announced another set of changes to its service and told investors that its financial situation is not as dire as it may seem.
What Happened?
Helios subsidiary MoviePass said Monday that it is walking back the price hike it announced just one week ago and maintaining its current monthly subscription price of $9.95. The announcement comes after MoviePass said July 31 that it would be raising its rate to $14.95 per month.
The lower price comes at a large cost for subscribers. Instead of up to one free ticket per day, MoviePass subscribers will now only have access to three tickets per month. The company said in a press release that only 15 percent of its subscribers have been going to four or more showings per month and that subscribers can receive discounts of up to $5 per ticket for any tickets they buy beyond the monthly maximum.
"We discovered over several months of research that our customers value a low monthly price above nearly everything else, so we came together to create a plan that delivers what most of our loyal MoviePass fans want, and one that, we believe, will also help to stabilize our business model," MoviePass CEO Mitch Lowe said in a statement.
Why It's Important
Helios is desperately trying to prove to investors that its money-losing MoviePass business can be a viable, profitable long-term model.
Helios shares gained 48.4 percent in early Monday trading following the decision to scale back the MoviePass service, but long-term investors are still deeply underwater. Helios stock is down 99.8 percent in the past month and another 86.4 percent since it announced its initial pricing change last week. Helios underwent a 250-to-1 reverse stock split in late July to stave off a delisting from the Nasdaq exchange, which requires a minimum share price of $1.
Despite initially raising the share price, Helios stock has since crashed by more than 99.5 percent in the two weeks following the reverse split. The stock is trading at around 10 cents per share and is once again in danger of a delisting or another reverse split.
What's Next
At this point, it appears as if Helios needs a miraculous change in sentiment to get back on track. Investors will be watching Helios' quarterly earnings report, expected Aug. 10, for any commentary from the company on the health of its balance sheet and the progress it has made toward creating a viable business model.
Related Links:
MoviePass Unveils Plan To Stay In Business: Price Hike, Limited Tickets
What You Should Know About Helios And Matheson's 1-For-250 Reverse Split
View Comments and Join the Discussion!
Posted-In: MoviePassNews Best of Benzinga