Buffett, Dimon Push For End To Quarterly Guidance, Say Short-Term Thinking Hurts Economy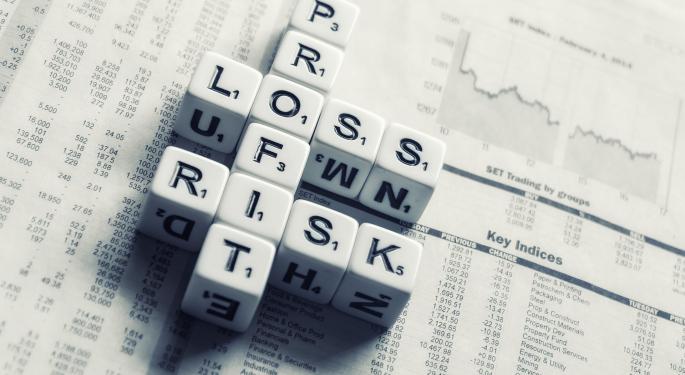 In a new op-ed for the Wall Street Journal, Berkshire Hathaway, Inc. (NYSE: BRK-A)(NYSE: BRK-B) CEO Warren Buffett and JPMorgan Chase & Co. (NYSE: JPM) CEO Jamie Dimon appealed for radical changes to the way public companies disclose financial information. The two business gurus said quarterly financial guidance encourages short-term thinking that stifles growth and limits innovation in the economy.
CEOs: Guidance Hurts Growth
Buffett and Dimon announced they are partnering with Business Roundtable, a group of roughly 200 CEOs of major U.S. companies, to call on companies to consider eliminating quarterly guidance.
"In our experience, quarterly earnings guidance often leads to an unhealthy focus on short-term profits at the expense of long-term strategy, growth and sustainability," Buffett and Dimon wrote.
They argue that short-term guidance has encouraged companies to hold off on technology spending and hiring and research, and has even discouraged many private companies from going public at all.
"Reducing or even eliminating quarterly earnings guidance won't, by itself, eliminate all short-term performance pressures that U.S. public companies currently face, but it would be a step in the right direction," Dimon and Buffett wrote.
Defending The Argument
Buffett defended his argument in an interview with CNBC on Thursday morning.
"When companies get where they're sort of living by so-called making the numbers, they do a lot of things that really are counter to the long-term interests of the business," he said.
CNBC's Michael Santoli raised several counterpoints to the argument on Twitter. "Let's not forget how we got here: Reg FD was meant to end selective disclosure, the private guidance on future results," Santoli said. "Public guidance was the fix for many companies."
He also argued that the information contained in public guidance already exists within internal company documents, and not disclosing that information could be considered witholding information. Finally, Santoli said there is "no chance" that ending quarterly guidance would reduce short-term thinking in the market, and that the information age has only made the market more efficient in processing information essentially in real-time.
What About Buybacks?
Other critics have pointed out that Buffett and Dimon's stance against quarterly guidance is hypocritical and that corporate buybacks are far more stifling to corporate growth. Buffett in particular is a big fan of buybacks and has cited them as one of the main reasons he has aggressively invested in Apple, Inc. (NASDAQ: AAPL) in recent quarters.
The idea of quarterly guidance stifling economic growth is nothing new. A 2006 study by McKinsey & Co. found that quarterly guidance took up a large amount of upper management's time and encouraged short-term thinking.
Related Links:
Analysis: Officials Warn Non-GAAP Financial Measures May Lack Credibility
Amazon's Jeff Bezos: World's Richest Person Doesn't Crack The Top 50 List Of Philanthropists
Posted-In: CNBC Jamie Dimon Michael Santoli Wall Street JournalNews Guidance Management Media Best of Benzinga
View Comments and Join the Discussion!