Report: Walgreens In Talks To Buy AmerisourceBergen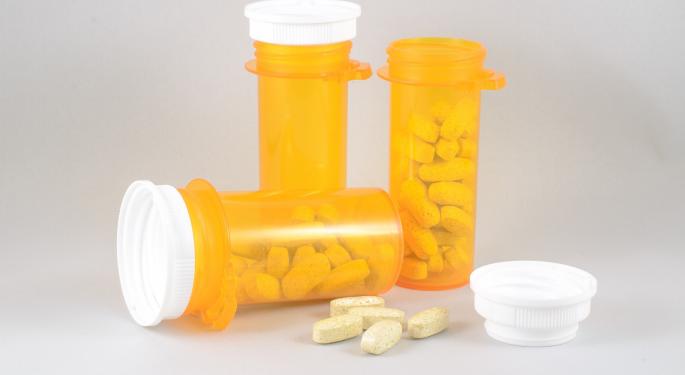 Walgreens Boots Alliance Inc (NASDAQ: WBA) is in early talks to buy the remaining 74 percent of AmerisourceBergen Corp. (NYSE: ABC) that it doesn't already own, according to the Wall Street Journal.
The drugstore operator reached out to representatives weeks ago to initiate discussions, and no offer has yet been extended. At time of the first reports, AmerisourceBergen, one of the largest drug distributors in the U.S., was valued at $19.6 billion.
The news comes a couple of months after CVS Health (NYSE: CVS) announced it would buy health insurer Aetna (NYSE: AET) in a deal valued around $69 billion.
Why It's Important
The vertical integration would secure Walgreens an in-house supplier of retail pharmacy goods as well as a specialty-drug distribution business working directly with physicians and clinics. The assets would well supplement Walgreens' pharmaceutical-wholesale business, which distributes products to doctors, hospitals and pharmacies globally.
Walgreens would also acquire AmerisourceBergen's patient-services sites facilitating insurance reimbursements and counseling on health care cost reductions.
The purchase would limit costs in the drug supply chain, increase appeal with pharmacy benefit managers and insurers and strengthen it against rivals like Amazon.com, Inc. (NASDAQ: AMZN), according to CNBC.
The two already enjoy a close relationship, with Walgreens represented on AmerisourceBergen's board and ranking as the firm's largest client. Walgreens represented 30 percent of AmerisourceBergen's $153.1 billion revenue last year.
The two are also five years into a 13-year agreement for AmerisourceBergen to buy generic drugs through a Walgreens group purchasing organization and to be the drugstore's primary pharmaceuticals distributor.
AmerisourceBergen was up more than 13 percent at $101.4 in pre-market trading. CVS and Aetna were trading down marginally.
Related Links:
22 Stocks To Watch After President Trump Declares Opioid Epidemic A National Health Emergency
Jefferies: Weakening Generic Drug Prices Putting Pressure On 3 Healthcare Stocks
View Comments and Join the Discussion!
Posted-In: pharmaceuticals Wall Street JournalM&A News Rumors Top Stories Media Best of Benzinga