Imprimis Launches 99-Cent Generic Drug To Compete With Allergan's Restasis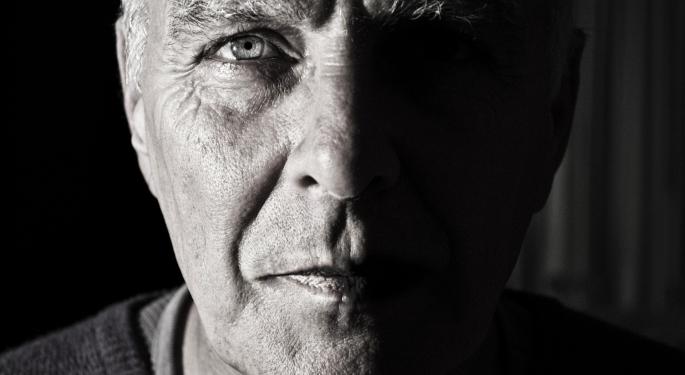 Imprimis Pharmaceuticals, Inc. (NASDAQ: IMMY) announced Thursday the release of a 99-cent alternative to Allergan PLC Ordinary Shares (NYSE: AGN)'s Restasis to address the 30 million Americans suffering from Dry Eye Disease.
According to Imprimis, Restasis lacks generic competition despite a federal ruling in Texas that invalidates Allergan's Restasis patents. According to an investor FAQ issued by the company, "Allergan does not believe that the Food & Drug Administration has issued a sufficient regulatory guidance to provide a clear pathway to approval for a proposed generic version of this product."
Imprimis intends to change the lack of competition.
What Is It?
Restasis is made up of one active drug ingredient, Cyclosporine, an off-patent inexpensive drug. Imprimis will make a customized compounded version of Cyclosporine based on a patient's individual needs.
"Imprimis has long championed issues of access, affordability and competition," Imprimis CEO Mark Baum told Benzinga. "Only a small fraction of the 30 million Americans suffering from Dry Eye Disease receive therapy. Topical Cyclosporine which should be inexpensive can cost more than $5,000 per year when it's purchased in the commercially available form of Restasis."
"Our objective increase access, provide a high quality option for physicians and their patients, and keep the annual cost for therapy to under $1,000," Baum said.
Some may be concerned about how the FDA's Draft Guidance Under Section 503A may play into the development.
"We will not compound a copy of Restasis – that is illegal," Baum said in an email. "Our patent-pending topical cyclosporine formulations will be compounded according to a patient's individual needs, pursuant to a physician's prescription. However, if a physician requests our formulation with the same concentration of cyclosporine as Restasis, we will not fill the order."
Lack Of Competition
Imprimis has a history of going after drug companies that take advantage of a lack competition.
"In terms of acting to limit access and affordability, Allergan is not unlike Turing Pharmaceuticals and its infamous former CEO Martin Shkreli," Baum said. "Except that Shkreli was up front about his price hike. In the case of Allergan, while they've said one thing publicly, they have a history of raising prices like clockwork and of acting to stifle competition."
"Allergan will do just about anything to prevent competition for Restasis. Like our 99-cent alternative to Daraprim, we believe our 99-cent alternative to Restasis will drive access for cyclosporine-based topical therapies for the many millions of Americans who suffer from dry eye disease," Baum added.
"Increasing access and driving competition is a good thing for patients, and because of the size of this opportunity, I believe it will drive value for our shareholders too," he said.
Posted-In: Cyclosporine dry eye disease Mark Baum Martin ShkreliNews Health Care Exclusives General Best of Benzinga
View Comments and Join the Discussion!