How Has Apple's Stock Traded On Each Major iPhone Release Day?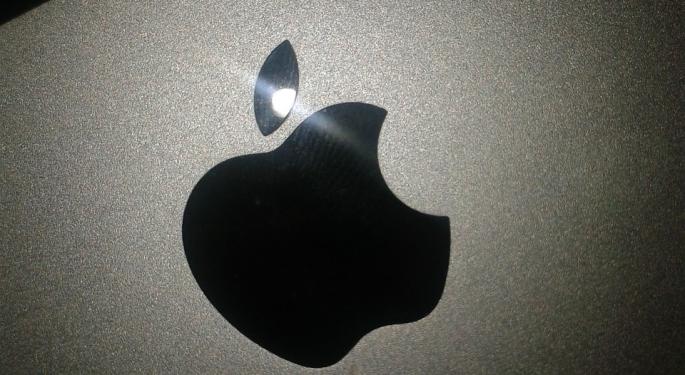 On Thursday, Apple Inc. (NASDAQ: AAPL) officially announced the launch date for its highly anticipated 10-year anniversary iPhone 8. Apple will be holding a launch event on Sept. 12 for the big reveal.
Facial recognition technology, augmented reality features and wireless charging are three of the rumored innovations for the iPhone 8, but traders won't know for sure what to expect for nearly another two weeks.
Apple's stock is up 42 percent so far in 2017 in anticipation of a major iPhone 8 supercycle. With expectations for the device sky-high, traders will be watching the event very closely for any signs of where the stock might be heading.
Related Link: The Sell-Side Sentiment On Apple's Third Quarter
History Lesson
The iPhone 8 launch is the most hyped device launch in Apple's history, but traders have 10 years of iPhone launches to look back on as a guide for what to expect on Sept. 12.
Apple's stock jumped 8.3 percent back on Jan. 9, 2007, the day it unveiled the first-ever iPhone. Trader's initial reaction to the iPhone was appropriate, as the device went on to be the most successful product of all time and make Apple the largest public company in the world.
Since the initial iPhone launch back in 2007, Apple stock has had mixed reactions on subsequent launch dates. On the day of the iPhone 2 launch in June 2008, Apple shares tumbled 2.1 percent. In fact, of the 10 total iPhone launch dates going back to 2007, Apple stock has finished the day in the red seven times. That original iPhone launch back in 2007 pushed the overall average return on launch day slightly into the positive at 0.08 percent. However, including only the last nine launches, Apple stock averages a 0.83-percent decline on launch day.
Looking Ahead
Looking ahead by a week's time doesn't provide much clarity for traders either. In the week following the first 10 launches, Apple shares have continued in the direction they traded on launch day five times and reversed course five times. The average overall one-week return for Apple stock in the week following launch dates is 0.71 percent.
View Comments and Join the Discussion!
Posted-In: iPhone 8News Education Previews Events Tech Trading Ideas General Best of Benzinga