Trump Confirms US Exit From Paris Accord: He's Right, It Is A Bad Deal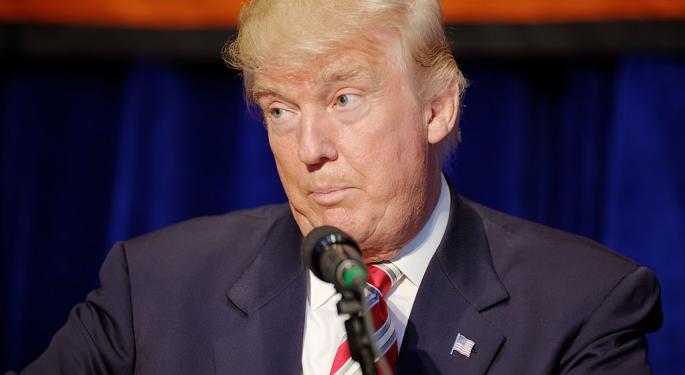 *Disclosure: The following article is an opinion piece and therefore does not necessarily represent the opinions of Benzinga.
President Donald Trump has officially withdrawn the United States from the Paris climate change agreement, against the wishes of many Americans.
Does this mean Trump doesn't care about the environment? Of course not — he cares about good deals, and the Paris climate is anything but.
Consider the 31-page long adoption of the Paris agreement. The document itself makes it clear in section 38 that any action on the part of a signatory country is "voluntary."
But if any action is voluntary, why won't the president sign the agreement and avoid all the negative press. The answer is simple: No way will he sign off on the Paris accord that calls for a $100 billion annual commitment from "developed countries."
Under the "Finance" sub-heading, section 54 states, "Parties to the Paris Agreement shall set a new collective quantified goal from a floor of USD 100 billion per year, taking into account the needs and priorities of developing countries."
In other words, developed countries, like the U.S., will be forced to contribute to an annual $100 billion fund — and for what exactly? To limit the earth's temperature to rise by 1.5C to 2C above pre-industrial levels.
But how will this be accomplished if there is no concrete game-plan on the table. It can't and it won't.
"It's just worthless words," Dr. James Hansen, a former NASA scientist dubbed the "father of climate change awareness" said in 2015. "There is no action, just promises. As long as fossil fuels appear to be the cheapest fuels out there, they will be continued to be burned."
No wonder emerging and developing countries like China, Brazil, India and South Africa are committed to the accord. Reuters quoted the four countries dubbed collectively as the "BASIC" bloc, as calling on rich countries to "to honor their commitments and increase climate finance towards the $100 billion goal."
And why wouldn't these countries take advantage of a treaty that in essence calls for a transfer of wealth from developed countries to some of the worst polluters in the planet?
Considering the fact that the United States is the biggest financial supporter of the UN, it is likely assumed that American tax payers will be the largest contributor to the $100 billion annual Paris accord fund.
Thanks, but no thanks.
Ironically, the agreement called for a big signing party months after the Paris conference concluded. Nothing says let's fight global warming by inviting hundreds, if not thousands of officials, from more than 100 different countries to fly into New York City for what one giant photo op.
Republicans Have A Game Plan — And Support
Those in favor of pulling out the treaty aren't saying the environment doesn't need protecting or that Trump doesn't care about the environment. In fact, Hansen now backs a Republican-proposed plan to fight climate change by dismantling the Clean Power Plan and implementing a "carbon fee" along with a "carbon dividend."
"I call it a carbon fee because you would give all of the money to the public, a dividend to each legal resident. [A group of Republicans] have adopted [this approach] almost precisely as I proposed it in 2008," he explained. "The starting level of the fee varies from one proposition to another — I believe that they start at $40 per ton of carbon. [I] suggest $55 per ton — [that price] yields a dividend of $1,000 per legal resident and $3,000 for a family with two or more children, with one half-share for each child [and] a maximum of two half-shares per family."
Related Links:
Corporate Heavyweights Throw Their Weight Behind The Paris Agreement On Climate Change
For This Congress, Tax Cuts Are The Entree, Reform The Side Dish
______
Image Credit: By Michael Vadon - Own work, CC BY-SA 4.0, via Wikimedia Commons
View Comments and Join the Discussion!
Posted-In: News Futures Previews Politics Topics Events Opinion Markets Best of Benzinga