Steve Cohen Is Back: 4 Interesting Facts About The Hedge-Fund Billionaire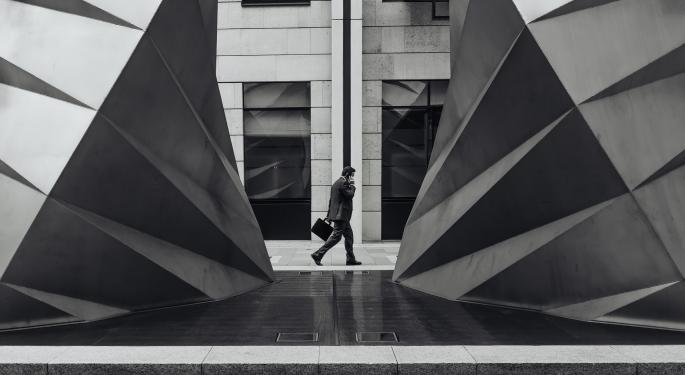 Hedge-fund billionaire Steve Cohen is returning to his trading roots after being involved in one of the biggest insider trading scandals.
Cohen, formerly with SAC Capital Advisors, hopes to raise over $20 billion in assets and is planning to launch a new fund in 2018, according to a Wall Street Journal report.
This move would be the largest launch in hedge-fund history, which is notable because Cohen was barred from managing outside money by the Security and Exchange Commission until 2018. He currently manages his own funds through Point72 Asset Management.
4 Intriguing Facts About Steve Cohen
1. Cohen is an art enthusiast and has a collection worth over $1 billion. His portfolio includes work from Andy Warhol and Picasso, and he keeps the majority of the pieces in Point72's Connecticut office.
2. He helped inspire the Showtime drama "Billions," which offers an inside look at how hedge fund managers make their money. The show involves a U.S. district attorney trying to out the fictional fund Axe Capital for insider trading, a story extremely similar to Cohen's.
3.Cohen has an 18-year track record of netting 30-percent annual returns. Some interesting facts about his trading career include:
With SAC Capital, the hedge fund bought and sold 100 million shares a day (1 percent of US market Volume)
He kept his trading floor at exactly 69 degrees Fahrenheit
His typical holding period is between 2 and 30 days
Cohen individually accounted for 10 percent of SAC Capital's profits
4. Origin Story: While at Wharton, Cohen studied economics. He typically wore a sports jacket around campus, read the Wall Street Journal every morning and played (and usually won) in poker at least four to five nights a week. His friends knew he had his eyes set on Wall Street. However, Cohen never received an offer from any of Wall Street's premier banks including Morgan Stanley, JPMorgan and Merrill Lynch. In fact, he ended up being hired by Gruntal and Company but was fired shortly after.
Hedge-Fund Comeback Could Be Huge
After being barred from managing outside money by the SEC in 2016, he chose to manage a $11 billion hedge fund, also known as a family office, and he is an indirect owner of investment firm Stamford Harbor.
Overall, Cohen's return to the hedge fund industry is huge, as he hopes to secure a record amount of capital. In order to secure the funding, he is prepared to finally lower his legendary high fees (Cohen charged a 3 percent annual management fee and took a 50 percent cut of trading profits at SAC Capital). However, it comes with a catch, as he is launching his fund with a unique structure known as "pass-through arrangement." This makes investors pay the recurring expenses, according to Vanity Fair. So, while Cohen's fees will be lower, investors will now be forced to cover the fund's expenses.
Related Links:
10 Richest Billionaires In Finance
Don Steinbrugge Explains Reinsurance: A Strategy That Helps Hedge Funds Remain Safe From Market Volatility
Posted-In: Point72 Asset Management SAC Capital Advisors Steve CohenNews Rumors Hedge Funds Management General Best of Benzinga
View Comments and Join the Discussion!