Zillow Vs. RedFin: Home Appraisal Competition Heats Up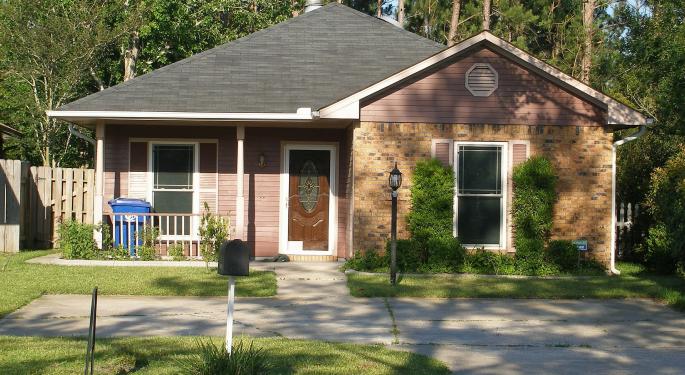 The race to deliver a more accurate home valuing tool is heating up between cross-town rivals Zillow Group, Inc. (NASDAQ: Z) and Redfin
Last week, Zillow announced a $1 million prize in an open contest to developers to improve its "Zestimates" tool. The home appraisal tool has recently come under fire amid multiple lawsuits from home sellers, claiming that its inaccuracy was costing them money.
Redfin's Estimate Tool
Jani Strand, a senior vice president at Redfin, added fuel to the fire and told Benzinga, "There's no reason for homeowners to wait for a more accurate estimate. The Redfin estimate is already here."
Strand was referencing a third-party study conducted by SSRS earlier in the year that stated in over 5,000 home sales evaluated, 64 percent sold within 3 percent of the price predicated by Redfin, compared to 29 percent for Zillow.
"Our findings are clear: Redfin performed significantly better than Zillow and Homes.com at predicting home-sale prices," said Dr. Aniruddha Banerjee, SSRS's senior vice president of advanced analytics. "We hope that others attempt to replicate our results. Our methodology for coming to this conclusion was consistent with the rigorous approaches taken at academic institutions."
Zestimates' Edge
The last word, however, will be given to Zillow on this one: The company states that there are far more home values available on the platform, over 110 million Zestimates compared to nearly 70 million on Redfin.
"Typically when you're looking at accuracy for a computer generated home estimate, you are looking for two metrics. Hit rate — How often does a home have a valuation on it. The second is how accurate is the estimate — the concerns we expressed was on both fronts," Zillow Chief Analytics Officer Stan Humphries told Benzinga.
"Redfin produces estimates on far fewer homes than Zillow. According to the announcement, you will find an estimate on Zillow 100 percent of the time and on Redfin you can find it 83 percent of the time."
"In terms of accuracy, generally there are a couple different times you can evaluate — Before the home is listed and after it is listed. In our research, we did both. Before a home was listed we found Zillow was far higher," he added.
"What we are trying to do is create an value estimate that is independent from the either the buyer or the seller in the transaction. We are tying to create an unbiased neutral opinion of value. Redfin is distinctly not doing that. After a home is listed for sale, the listing price is the primary factor in determining their valuation, if you are the seller it is great, their opinion is great, if you are a buyer that's a problem," concluded Humphries.
It is clear that there are several different metrics that go into determining which is the best tool to properly appraise home values. Both companies are committed to delivering the most accurate tool to appraise properties and continue to improve the technology. Although currently, it may be best to use as many tools as possible when determining your home's value or take virtual appraisals with a grain of salt.
Related Links:
Zillow Will Give You $1 Million To Improve Its Zestimates
Posted-In: jani strand Redfin Stan HumphriesNews Exclusives Tech Interview Real Estate Best of Benzinga
View Comments and Join the Discussion!