How A California Filmmaker Won Two Emmys Living Broke In Detroit—And Came To Love The City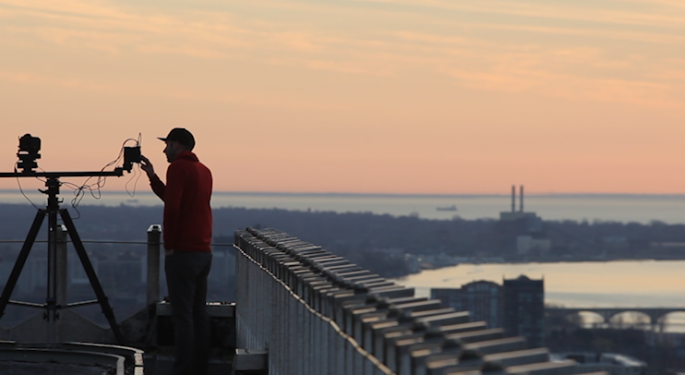 Stephen McGee and his wife are from California, but his two children are Detroit born and raised.
"As we say, 'made in Detroit,'" McGee said with a smile.
McGee is an Emmy-winning filmmaker who has lived in Detroit for the past 12 years. McGee moved to Detroit in 2005 when Nancy Andrews, head of the photography department of the Gannett Co Inc (NYSE: GCI)-owned Detroit Free Press, decided to bring in top talent to transition the paper's photo team into a video department. The paper was reeling from competition from Craigslist, whose 2005 launch had started to cut into classified advertising revenue.
McGee's storytelling with the Detroit Free Press won two national Emmys. For his first award, McGee's team bested outlets like Frontline and Discovery Channel in 2006 with a documentary on the lives of U.S. Marines who fought in Iraq and their families living in Detroit.
Untold Stories
McGee's work ever since has focused on telling the stories that traditional media outlets often don't cover, which is why he has grown to love Detroit.
"There's an undercurrent of insanely amazing people in this country that the news doesn't hit," McGee said. "These community movements, the people, are building on a city that looked like it failed, but was really becoming more of itself."
The notion of failure and what counts as failure means a lot to McGee. He spent several years working with the Free Press near-penniless and making films in the city. McGee said he lived on less than $9,000 a year during the late 2000s, but still documented the people of Detroit and the struggles they lived through.
"I was eating bread with my cat, but finding these stories seemingly out of nowhere," McGee said. "My broke years pushed me to be creative. Tough times can either kill you as a creative of push you to innovate. Detroit has innovation in its DNA and I lived by that."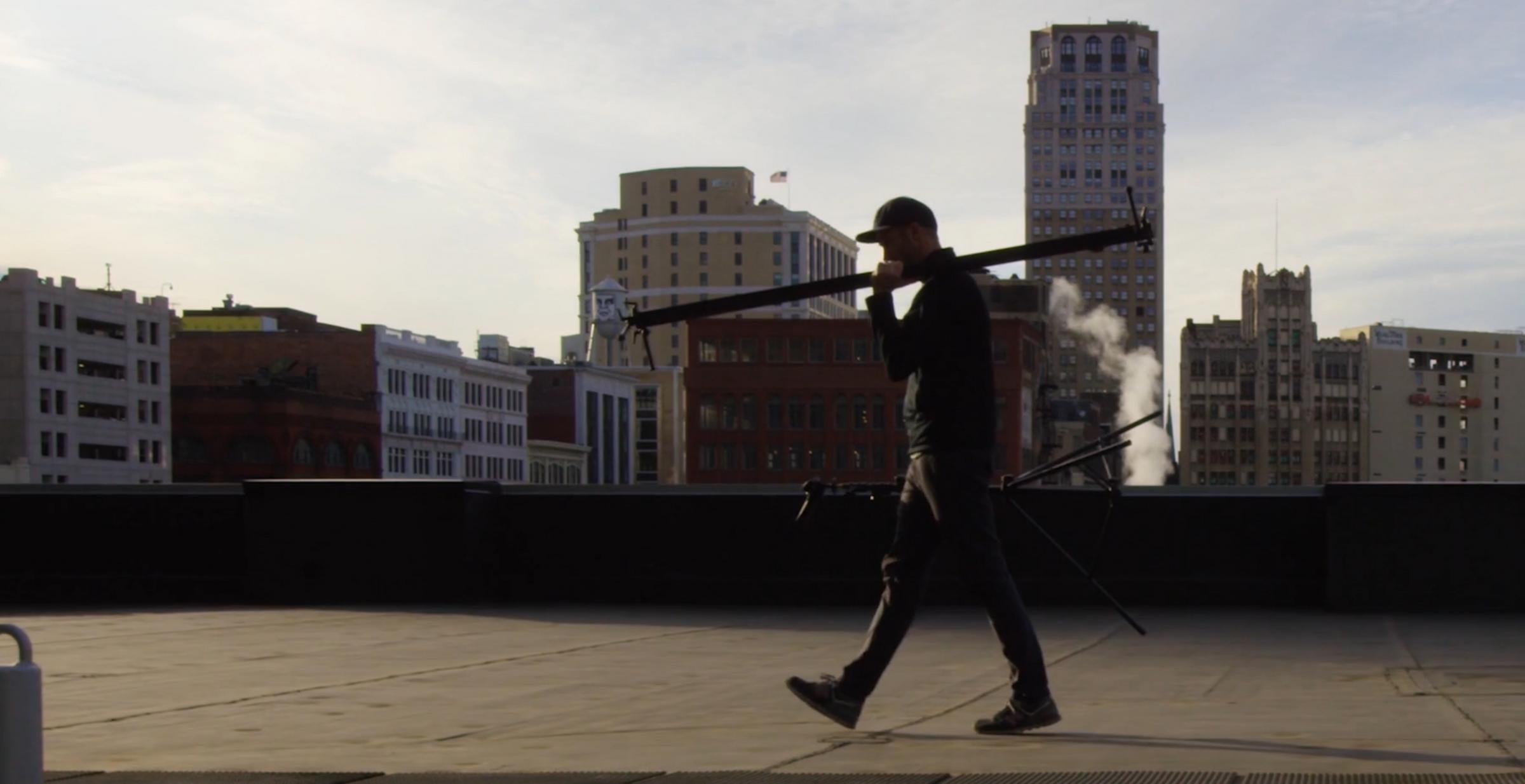 "My Most Broke Year"
In 2008, what McGee calls "my most broke year," he ran into the Downtown Boxing Gym while biking around the city (McGee had purchased a broken-down car for a dollar from a friend, but had no money for gas). The Downtown Boxing Gym is a non-profit that teaches Detroit kids boxing lessons and provides positive role models for kids in challenged neighborhoods.
"Founder Khali Sweeney was making a huge impact on the kids that were in the gym and in a hard pressed 2008 Detroit, I knew this was something special and that my filming could help," McGee said. "I didn't have a plan for the footage, but I felt the story was important and that it would lead to something later."
Two years after McGee met Sweeney, Quicken Loans Chairman Dan Gilbert decided to make Downtown Boxing Gym the company's nonprofit of choice after a Quicken Loans employee attended a fundraiser for the organization. Gilbert's team asked McGee to re-edit the footage he'd shot for a documentary about the gym.
See Also: The Story Of Bell's Brewery: Larry Bell Grows From Stoner Beer Baron To Craft Beer Icon
Using that film, a one-night charity drive raised over $170,000 for the gym, which was in dire financial straits. Gilbert sent the film to another metro Detroit native, Madonna, who dropped by the gym on an unannounced visit to Detroit. Madonna herself made a sizeable donation to Downtown Boxing Gym to scale its impact and allow for the installation of a permanent home gym.
"The stories are here," McGee said. "There are people whose front doorsteps aren't being touched by the foundations or the resurgence. They have to go to school, they have to make a job work. That story is helped if we do a film that talks honestly about the city."
An Anthem for Detroit
Since then, McGee has filmed for hundreds of artists, small businesses and nonprofits in Detroit and around the world. His most recent work chronicles the collective momentum in the city through a montage of human moments, architecture and manufacturing around Detroit.
That work is Anthem of Us, a short film that offers a peek into the real lives of people living in Detroit. Detroit rapper Big Sean offers narration, and Detroit real estate company Bedrock assisted in production.
McGee is currently campaigning to win the Shootover G1 contest that will help him upgrade his camera equipment with high-end film gear to tell Detroit stories with cutting edge technology in an even more intimate way. Vote for his film here.
Detroit's 2013 bankruptcy was a new low for a city beset by problems, but for McGee, it was a new beginning. His daughter was born the same day the city declared bankruptcy.
"It was an interesting time for me; I was working with major media outlets from around the world who were covering the demise of Detroit, who wanted shots of the ruins, the emptiness as examples of the failures," McGee said. "That was the exact narrative I was trying to fight and inform against. From the first day I lived in Detroit I believed in its people. The hardest times make the strongest people and that is what has kept me filming here. Their stories must be shown to the world."
To learn more about the Downtown Boxing Gym, check out its site here.
Photo courtesy of Stephen McGee
View Comments and Join the Discussion!
Posted-In: Anthem of Us Big SeanEntrepreneurship Travel Top Stories Success Stories Interview General Best of Benzinga