Here's Who's Getting A Tax Cut Under The New Healthcare Proposal (You're Probably Not Included)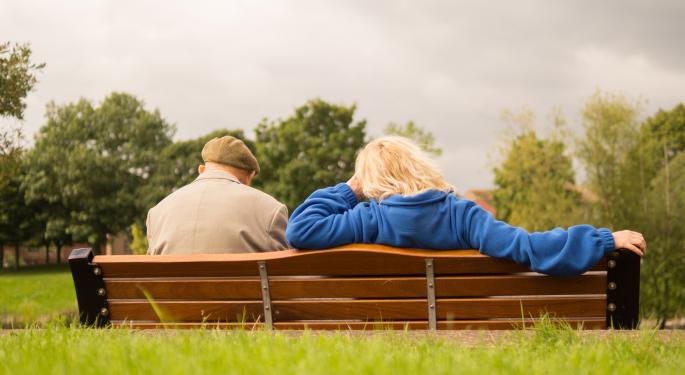 The new Republican healthcare proposal has gotten a lot of media attention since it was unveiled this week. While Republicans are emphasizing that the plan comes along with healthcare-related tax cuts, few Americans will see meaningful benefits.
Tax Cuts...For Drug Companies
According to the Joint Committee on Taxation, repeal of Obamacare fees will provide a $24.8 billion tax cut for pharmaceutical companies. In addition, elimination of the 2.3 percent medical device excise tax will save them another $19.6 billion over the next decade.
Tax cuts to drug companies isn't exactly what most Americans were hoping for, but certain individuals will also be benefiting from the proposed new healthcare tax credit structure. While the Affordable Care Act provided health insurance subsidies related to income levels, the Republican program would provide $2,000–$3,000 tax credits based on age.
Tax Credits...Little Help For Those Who Need It The Most
According to a new graphic from the New York Times, winners and losers under the new plan will be defined by both age and income. Americans under 40 years old with incomes of greater than $40,000 will likely receive tax credits in excess of their previous subsidies under Obamacare. Younger Americans earning less than $40,000 per year and Americans over the age of 60 earning less than $50,000 per year will potentially be receiving a tax credit that falls short of their previous subsidies.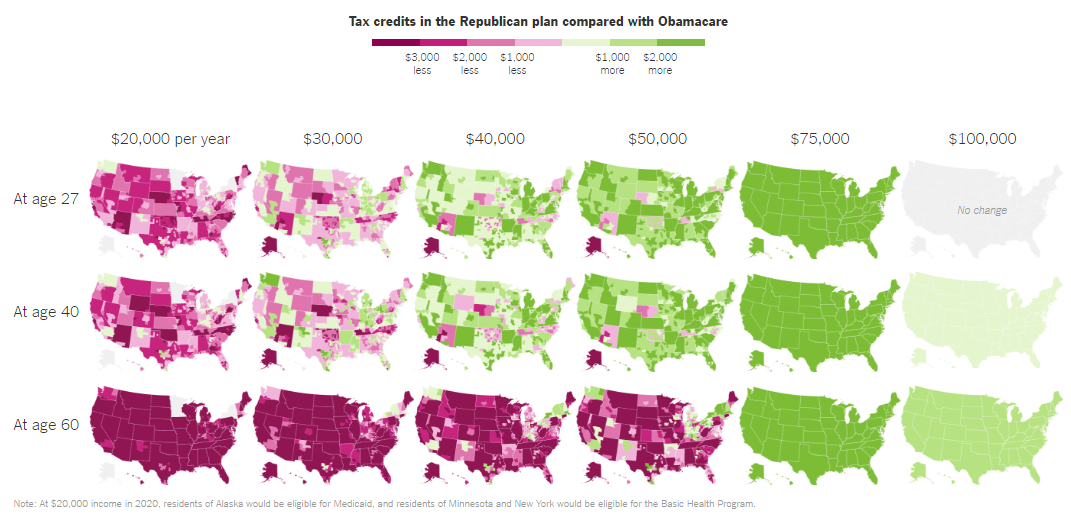 As the graphic indicates, the clear winners will be Americans of all ages earning between $75,000 and $100,000 per year. While these Americans failed to qualify for a subsidy under the Affordable Care Act, they will likely receive a new $2,000 tax credit under the Republican plan.
According to DQYDJ, Americans earning more than $75,000 per year in 2016 represented only the top 20 percent of earners.
Since the sweeping Republican victory on Election Day, the Health Care SPDR (NYSE: XLV) is up 10.1 percent.
Related Link: How Does The Debt Ceiling Affect Me?
Related Link: Trump Tweet Creates Another Buying Opportunity, This Time In Biotech
Posted-In: Affordabale Care Act American Health Care ActNews Health Care Politics Legal Movers General Best of Benzinga
View Comments and Join the Discussion!