Snap Says It May Never Become Profitable; Here's Why That's Not Uncommon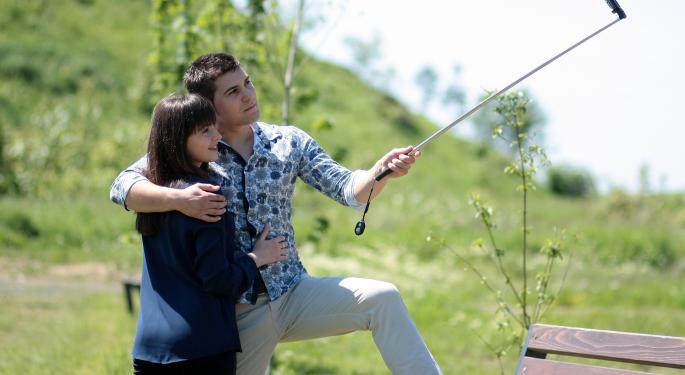 With the din around Snap Inc (NYSE: SNAP)'s IPO settling down, it is time to take stock of how fundamentals stack up. This assumes importance, especially as the stock's valuation looks overstretched on the back of strong gains in the first two trading sessions since its listing.
Valuation Goes Through the Roof
After jumping 44 percent from its IPO price of $17 a piece, the stock closed at $24.48 on Thursday, giving it a valuation of $28.3 billion. The stock has gone on to add over 10 percent on Friday. Murmurs are heard on whether the ephemeral photo and video sharing app deserves such a lofty valuation, given that it is yet to make a profit and is up against strong social media rivals such as Facebook Inc (NASDAQ: FB).
Sell-side analysts are quite skeptical on the stock. Pivotal Research Group's Brian Wieser initiated the stock at a Sell and a $10 price target. Subsequently, Atlantic Equities' James Cordwell expressed discomfort at the valuation, as Thursday's closing price of over $24 meant it is trading at a premium over bigger rival Facebook on an EV-to-time spent basis.
Related Link: Here's Every Feature Facebook's Platforms Have Aped From Snapchat
Can Fundamentals Justify?
Snap's S-1 filing revealed that the company reported a net loss of $514.64 million for the fiscal year 2016, wider than the loss of $372.89 million in 2015. Revenues rose to $404.48 million from merely $58.66 million a year earlier. Daily active users were at 158 million at the end of fiscal-year 2016. The company had negative free cash flow of $677.69 million for the year ended December 2016.
With the company's bottom line continuing to bleed and the shares offered through the IPO carrying no voting rights, are investors justified in reposing such faith in the company? On top of this, the risk factors outlined in the S-1 filing included a cautionary statement that suggests the company may never achieve or maintain profitability.
"We may incur significant losses in the future for many reasons, including without limitation the other risks and uncertainties described in this prospectus. Additionally, we may encounter unforeseen expenses, operating delays, or other unknown factors that may result in losses in future periods. If our expenses exceed our revenue, our business may be seriously harmed and we may never achieve or maintain profitability," the company said in the filing.
Does this mean that the investors have chosen to fall into a pit with their eyes open? At the outset, it may seem so, but it actually isn't.
Tech Peers Said So In The Past
Facebook said in its S-1 filing dated February 1, 2012: " Our culture also prioritizes our user engagement over short-term financial results, and we frequently make product decisions that may reduce our short-term revenue or profitability if we believe that the decisions are consistent with our mission and benefit the aggregate user experience and will thereby improve our financial performance over the long term."
The company, however, was profitable ahead of its IPO, as it raked in profits of $1 billion in 2011.
Twitter Inc (NYSE: TWTR), which continues to struggle even now, warned in its S-1 registration statement it has incurred significant operating losses since its inception, and it might not be able to achieve or subsequently maintain profitability.
Ahead of its 2013 IPO, the company had a loss of $79.40 million in 2012. The company continues to bleed on a GAAP basis, although on an adjusted basis, it was in the black in the recently reported fourth quarter.
Therefore, Snap's assertion of a loss could be merely due to the compulsion of presenting the extreme scenarios. EMarketer projects ad revenues of about $1 billion for Snapin 2017. A Business Insider article, quoting Goodwater Capital, said, should Snapchat follow the growth rates of other consumer startups, it will grow its overall gross revenue from $404 million in 2016 to $14.8 billion by 2027, taking until 2020 to reach profitability. At least, there is light at the end of a long tunnel.
View Comments and Join the Discussion!
Posted-In: Atlantic Equities Brian Wieser Business InsiderNews IPOs Movers Tech Trading Ideas Best of Benzinga