Casualties Of The Sugar Wars: Pepsi Announces Job Cuts As Philly Soda Tax Hits Sales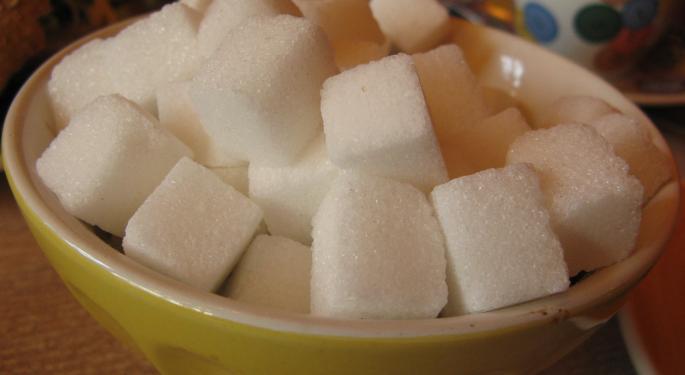 PepsiCo, Inc. (NYSE: PEP) announced Wednesday between 80 and 100 layoffs at its Philadelphia sites over the next few months — and management blames the city's newly implemented soda tax.
The tax raised consumer prices 1.5 cents per ounce, and PepsiCo spokesperson Dave DeCecco told Reuters that Philadelphia beverage sales fell 40 percent after the charge was effected Jan. 1.
"If the tax is struck down or repealed, we plan to bring people back to work," DeCecco said.
Although a PepsiCo rival, a representative of The Coca-Cola Co (NYSE: KO) commented that he was "sorry to hear" about the layoffs.
"There is no question this tax is hurting Philadelphia's consumers, restaurants and store owners as well," said Fran McGorry, president of Coca-Cola's Tri State Metro operating unit. "Everything we've said would happen by enacting this tax is proving to be true."
Related Link: WHO Is Calling For A Global 'Sugar Tax'
An Industry-Wide Issue
If Pepsi is feeling the heat, it's likely that Coca-Cola and Dr Pepper Snapple Group Inc. (NYSE: DPS) are feeling the same.
"We are evaluating how we will address the impact of this tax on our business," McGorry said. "People are leaving the city to shop, small businesses are getting hurt, consumers are unhappy and people are losing their jobs."
Dr. Pepper declined to comment.
Some in the soda market have adjusted their marketing strategies and product offerings to lessen the blow and accommodate shifting consumer trends favoring sugar-free beverages and water.
The Geographic Scope
The impact on soda sales isn't likely confined to Philadelphia. Six other U.S. sites — all heavily populated — have instituted their own taxes, including Boulder, San Francisco and Cook County, Ill., which is home to Chicago.
Cook County and four California cities tax one cent per ounce, while Boulder charges two cents per ounce. All fees were recently legislated except that of Berkeley, Calif., which was effected in 2016 and has been said to coincide with a 21-percent plunge in sugary beverage consumption.
Related Link: Kraft Heinz Might Have Its Eyes On PepsiCo
Similar measures have been taken in international locations, such as Mexico, France and Hungary, while the U.K. and Ireland are looking to enact taxes in the coming years. South Africa announced Thursday that it would enforce a 20-percent tax as soon as April 1.
Mexico's one-peso-per-liter tax correlated with significant losses in soda sales. Studies revealed a 5.5-percent decline in sugary beverage consumption throughout the first year of the tax, and that hit was followed by a 9.7-percent drop throughout the second year.
Taylor Cox contributed to this report.
Image Credit: By Eduardo - dulce, CC BY-SA 2.0, Via Wikimedia Commons
View Comments and Join the Discussion!
Posted-In: Dave DeCecco Fran McGorry ReutersNews Legal Movers Trading Ideas Best of Benzinga