Wal-Mart CEO Issues 3 Predictions For The Future Of Retail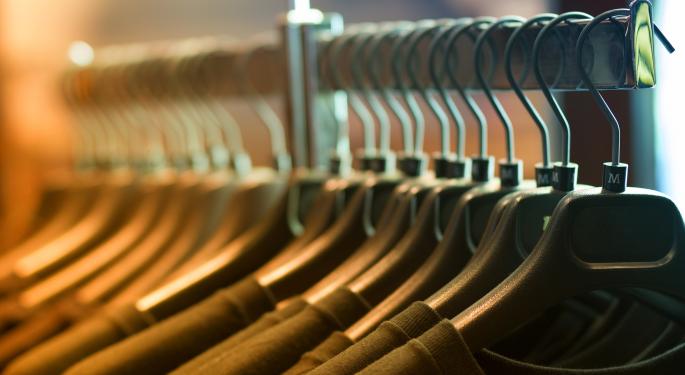 Here it is from the horse's mouth ... Retail behemoth Wal-Mart Stores, Inc. (NYSE: WMT)'s CEO Doug McMillon has offered his predictions for the future of retail.
In a blog post in the company's website on January, McMillon outlined his three predictions. The piece was originally published on the website of the World Economic Forum on January 6.
Customer Empowerment And Even Greater Influence
McMillon is of the view that in the future customers will be more empowered than ever to drive the change they want, as they get more control over their shopping experience through technologies such as Internet, mobile and analytics.
Customers seeking to buy everyday items such as laundry detergent, paper, etc. could turn toward a combination of stores, e-commerce, pick-up, delivery and supported by artificial intelligence. For customer desires, customers prefer exploring stores or make use of technologies such as virtual reality.
Accordingly, the CEO believes those retailers providing a truly unique, enjoyable experience and prepare their associates to provide excellent service will have the advantage.
I've Seen What You Have And I Want it Too: Globalization
McMillon stated that customers may want to access all that is available for their counterparts elsewhere, given that the whole world has now become a global village and what everyone does is visible to all.
He recounted an anecdote of him asking one of his local store managers in Nigeria and Ghana about what his wish was. The person answered, "I want you to put a Walmart Supercenter like the ones you have in the US right here and let me run it. My customers and my family have seen what you have and we want it, too. We want those items at those prices."
Shared Value
Walmart's CEO suggested that retailers can survive only if their business creates shared value that benefits shareholders and society. This, according to McMillon, would need new levels of cooperation and collaboration between retailers and NGOs, governments and educational institutions.
Posted-In: Doug McMillonPreviews Topics Top Stories Media Trading Ideas General Best of Benzinga
View Comments and Join the Discussion!