Glassdoor Chief Economist On Labor Market Trends For 2017: 'Market Is Stronger Than It Has Been In A Generation'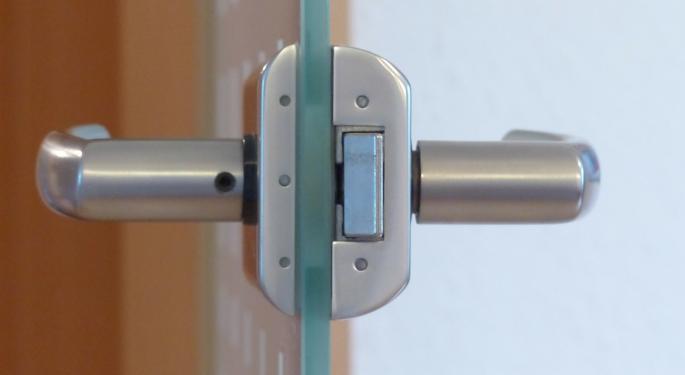 Glassdoor is one of the top job search engines and company reviews sites in the world. Every year, the firm hands over its Employees' Choice Awards, also known as the 50 Best Places to Work Awards, and publishes several other reports based on its data, ranging from CEO approval rates to average salaries.
Quite recently, Glassdoor's chief economist Dr. Andrew Chamberlain issued a research note where he revealed some of the most relevant labor market trends he's expecting for 2017. Benzinga had the chance to ask the expert a few questions on the issue.
Labor Market Trends For 2017
A few predictions from Chamberlain include:
The gig economy will reach its bounds as demand shifts toward high skilled workers.
Automation will affect all jobs, not just driving. This does not mean people will lose their jobs, although they will need to upskill.
Employers will drift away from "Flashy Benefits Packages."
Gig Economy
After taking a look at the full "Looking Ahead: 5 Jobs Trends to Watch in 2017" report, Benzinga wanted to know the rationale behind the thesis about the gig economy reaching its limit.
Chamberlain: Without a doubt, there has been massive growth in the gig economy in recent years. When times are busy, employers can quickly pull in labor from the crowd, and job seekers take up gigs as their schedules allow. That's good for workers and can dramatically cut costs for employers.
But growth in gig work will likely trail off in 2017 because it only works well​ for relatively simple jobs that are easy to measure, don't require deep institutional knowledge and don't rely on long-term relationships.
The labor market today is moving dramatically away from this type of work in the future, not toward it. The fastest growing jobs today are ones that require human creativity, flexibility, judgment, and "soft skills" like personal relationships such as health care professionals, data scientists, sales leaders, strategy consultants, and product managers.
Those are exactly the kind of jobs least likely to function well in a "gig" economy platform, which is why we will see it reach its limits in 2017. The gig economy will remain a significant part of ride sharing, room rentals, and perhaps package delivery. But most jobs will continue to be organized as traditional full-time work arrangements. ​
Benzinga: Will automation cost any jobs? If so, how many job losses are estimated?
Chamberlain: What history shows is that automation creates jobs as well as destroys jobs — often in ways that are almost impossible to predict beforehand. The personal computer destroyed millions of secretarial typist jobs, but also created many millions of new jobs across nearly every sector of the economy. The best research shows no evidence that automation is today causing widespread job losses, nor has it ever done so in the past.
While our research does not put a number on jobs that will be destroyed or created by automation, what I predict for 2017 is that the jobs that will be most affected by automation are repetitive routine jobs that need to be done the same way and that don't require much flexibility or much creative judgment. Some jobs perfectly fit that description, like long-haul trucking​ and urban taxi driving.
White collar jobs are not immune to these trends. Gone are the days of in-person travel agents, and similarly self-service insurance portals are changing the way insurance agents work. For financial analysts, Tableau [Tableau Software Inc (NYSE: DATA)] and other dashboard analytics tools are radically reshaping their roles. The growing suite of workplace productivity apps and automated surveying tools are helping transforming work in a vast array of skilled professional jobs.
​Although automation is sure to change almost every job in some way in the coming decade, we don't expect code to replace most jobs that require flexibility, creativity and personal relationships anytime soon. Instead, we're likely to see more workers teaming up with technology and making a conscious effort to get skills training, rather than simply being replaced by it. ​​ ​
Benzinga: What do you see as the most influential issue to jobs figures in the current environment?
Chamberlain: Our current job market is stronger than it has been in a generation. We are well into an expansion, with 74 consecutive months of positive job gains. One of the figures I'm watching closely ​is wages, and with Glassdoor's new monthly ​Local Pay Reports we've seen wages start to rise. In November, year over year gains reached 3.1 percent — the fastest pace in three years. Wage growth has been sluggish even as jobs have rebounded after the recession, and we'll be watching closely to see if that trend continues into the New Year.
Liked this interview? Check out our conversation with Viridian Capital Advisors analysts, who shared a look into the marijuana industry and explained why they are concerned about the vape sector.
View Comments and Join the Discussion!
Posted-In: Dr. Andrew Chamberlain GlassdoorTopics Top Stories Economics Interview General Best of Benzinga