Amazon Go Stores Facing False Job Killing Charges?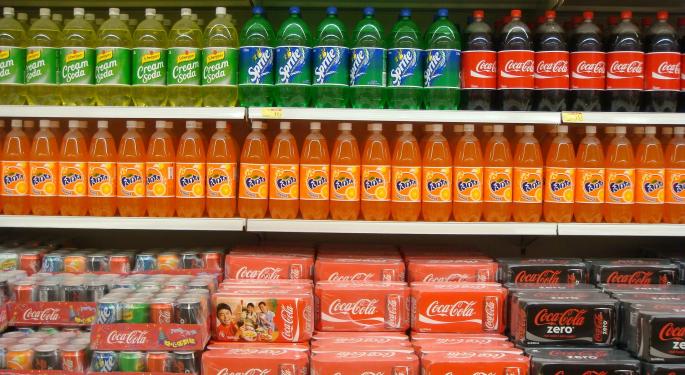 The online retail juggernaut Amazon.com, Inc. (NASDAQ: AMZN) is flexing its muscles in the grocery market with breakthrough technologies that could wipe away competition by pinching margins and profitability and also could potentially leave many Americans stranded without a job, so the argument goes. However, sources in the know think otherwise to the latter.
Amazon is testing a new grocery concept called Amazon Go with its employees in Seattle, which is expected to be rolled out to its customers early next year.
How Does Amazon Go Work?
The concept allows customers access to stores after they swipe the Amazon Go App.
Customers can go around shopping merrily and scan the items they plan to buy using their smartphones and then walk out without having to wait in checkout queues. The items they place back after picking up will be deducted from their shopping cart.
Wonder how the purchase is being accounted for? The bill or receipt will be sent via email.
Amazon Go uses cutting edge technologies such as computer vision, deep earnings algorithms and sensor fusions to facilitate the whole process.
This makes traditional cashiers redundant.
Amazon already has a presence in the grocery market through its AmazonFresh delivery system, which saw a nationwide rollout in 2013 following the initial launch in Seattle in 2007. The grocery market is estimated to be a $800 billion market annually.
Fourth Estate Cries Foul
As the news of the all-too-convenient way of shopping for grocery spread around, there were accusations that the concept might sound the death knell for employees in the industry.
A New York Post article was very critical of this blatant move toward automation. Quoting Labor Department data for May 2015, the article said the move would jeopardize the future of the 856,850 cashiers employed in grocery stores.
About 75 percent of typical grocery store staff may stand to lose their employment, according to the report quoting Britt Beamer, president of America's Research Group.
Trump's Plan Of Boosting Domestic Employment At Risk
President-elect Donald Trump's vision may now prove short sighted, as his plan to bring jobs back to the U.S. shores by cutting taxes and dropping out of trade deals, may not have envisioned a hit from an unexpected area: technological advancement.
To provide further insights, a Business Insider article quantified the likely job losses due to automation in the broader retail sector at 3.5 million. In comparison, job losses due to outsourcing to China between 2001 and 2013 is pitched at 3.2 million. This gives a clearer picture of the impact automation could have on the labor market relative to other threats the labor market had faced in the past.
Where Does This Leave Other Grocers?
Grocers such as Whole Foods Market, Inc. (NASDAQ: WFM) and Kroger Co (NYSE: KR) may be pushed to the brink, especially amid the ongoing operational challenges such as food deflation, which is having a deep impact on the top line. If they are to maintain healthy margins and at the same time match up to the innovations of Amazon, they ought to have deep pockets. The ones that have the financial might may be well positioned to take on Amazon and its innovations.
Fears Overdone
Even as a panic spreads, new information suggests the fears may have been overdone. On being questioned whether the Amazon Go stores will create as many jobs as any traditional grocery retailer, people familiar with matter told Benzinga it is likely to be the case. "Amazon Go associates work in both the kitchen and the store, prepping ingredients, making breakfast, lunch, and dinner items, stocking shelves, and helping customers," the sources said.
At Time Of Writing
Amazon shares were down 0.13 percent at $766.33.
Kroger was gaining 0.70 percent to $34.43.
Whole Foods Market was slipping 0.35 percent to $31 59.
Posted-In: Amazon Fresh Amazon Go America's Research Group Britt BeamerNews Movers Media Trading Ideas Best of Benzinga
View Comments and Join the Discussion!