The First Step Every Entrepreneur Should Take, According To Kevin O'Leary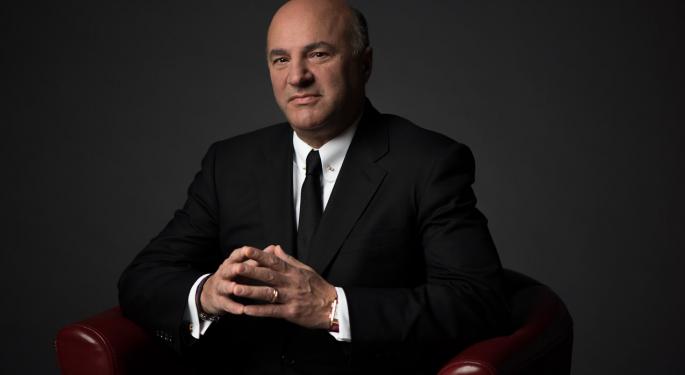 Kevin O'Leary recently shared some sage advice for budding entrepreneurs.
"A very useful [first] step [for an entrepreneur] these days is that, if you found a sector you love, you have an idea for a sector you love, go work for a competitor for 24 months, either as an intern or as an employee."
O'Leary shared his insight at Benzinga's Leadership Series event in Detroit, Michigan. He explained that this practice "ends up being extremely useful when it comes time to raise capital, because investors love the fact that you paid your dues and you understand the infrastructure, the industry you are in." In fact, this usually helps entrepreneurs "get over the hump" on their first round, "whether it's with a traditional angel investor or even if it's with friends and family."
According to O'Leary, it just feels better to invest in a company that's run by someone who understands the industry.
"You also learn a lot about how to fine tune your idea when you're watching it being tried somewhere else," O'Leary continued. "Some of the best ideas come from people that have actually worked for the competitor, and then modified their business model" and started their own venture.
"I think people that start companies should understand it's at least a 10-year journey, and the first three are real shit. I mean, it's really tough," O'Leary concluded.
The Shark Tank host also took part in an impromptu jam session with a local beatboxing sensation.
View Comments and Join the Discussion!
Posted-In: Kevin O'Leary Shark TankEntrepreneurship Startups Small Business Interview General Best of Benzinga