Are Retailers Right In Blaming The Presidential Election?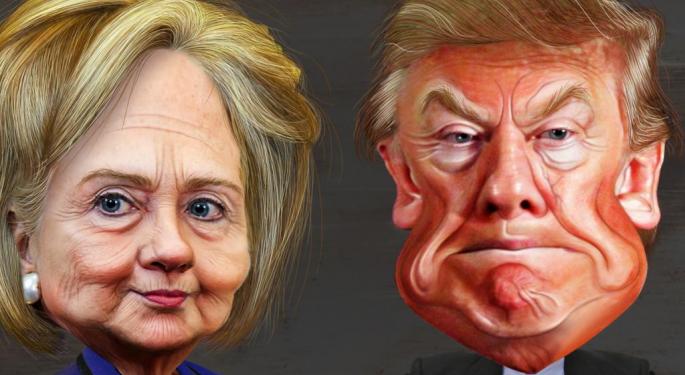 When consumers can't make their way to a shopping mall because of a massive snow storm, retailers can be forgiven for blaming poor sales on harsh weather conditions. When they blame poor sales on the U.S. election, investors aren't as forgiving.
According to a Bloomberg report, the battle for the White House has been mentioned by executives at Barnes & Noble, Inc. (NYSE: BKS), Gap Inc (NYSE: GPS) and Yum! Brands, Inc. (NYSE: YUM).
Related Link: 3 Ways To Build An Election-Proof Portfolio
Granted, top level executives have reason to be concerned what new trade, fiscal and economic policies a Trump or Clinton presidency would usher in. But as noted by Bloomberg, it's "dubious to assume" that these concerns are shared by Main Street.
Meanwhile, U.S. consumer confidence is flirting with the highest levels in close to a decade.
"I don't think it's affecting moms as they go out and do their weekly shopping," Ken Perkins, president of researcher Retail Metrics, told Bloomberg. "If it's something you do on a regular basis, you're going to stop doing it because you're worried about which candidate is going to win? It doesn't seem to be affecting Amazon's sales."
Are retailers on to something? It's difficult to imagine that consumers are cutting back on romance novels, jeans and burritos because of the election. Or maybe they are.
Posted-In: Donald Trump Hillary Clinton retailersNews Politics Retail Sales Media General Best of Benzinga
View Comments and Join the Discussion!