3 Countries Try To Re-Legalize International Ivory Sales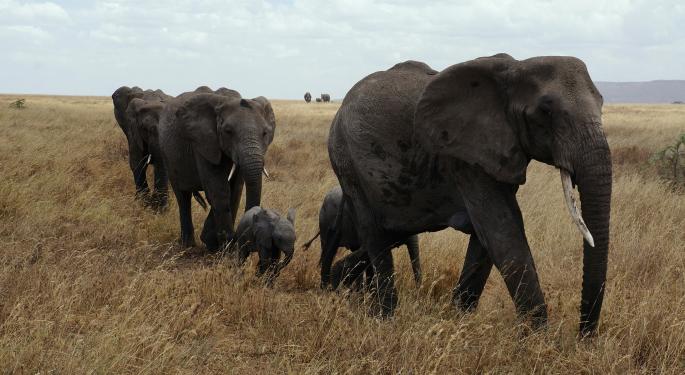 Throughout the 1980's, Africa lost almost half of its elephant population. By the end of decade, countries from around the world agreed on a global ban on the ivory trade.
As demand for ivory in Asia continues to surge (take a look at the results of this NatGeo survey that evaluates who buys ivory and why), an increasing number of countries are seeking to capitalize on the opportunity. Among them are Zimbabwe, Namibia and South Africa, all of which have already filed petitions to revoke the international ivory trade ban, thus allowing them to resume the sale of such a priced and scarce resource.
"Roughly 30,000 elephants are killed every year by poachers, an unsustainable number that doesn't take into account the incredible violence and even terrorist funding behind the illegal ivory trade," National Geographic's Bryan Christy explained.
Probably baring this figure in mind, Rowan Martin, Zimbabwe's representative to the Convention on International Trade in Endangered Species of Wild Fauna and Flora (CITES), which decides which species to protect and how, said the ivory ban has been "a total failure," especially since the CITES never established the framework for selling ivory it had promised to create.
Of course, Martin has been opposing to the ban for more than a quarter of a century.
"Activists in the West say wildlife belongs to everybody. The hell it does! It belongs to the people on whose land it occurs. The people who pay for it," he argued, adding that the countries where the animals live should be entitled to the decision on trade.
One way or another, both Zimbabwe and Namibia are arguing their elephant populations are large enough to resume the ivory trade.
Posted-In: Africa IvoryNews Emerging Markets Commodities Politics Markets General Best of Benzinga
View Comments and Join the Discussion!