Obama Administration To Forgive $171M Student, Defunct For-Profit College Debt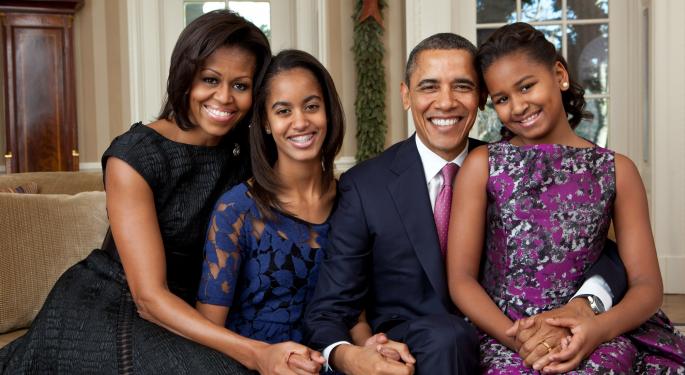 Former students of the now defunct Corinthian Colleges Inc (OTC: COCOQ) may heave a sigh of relief as the Obama administration has decided to forgive $171 million in debt owed by these students and students like them.
Corinthian Colleges was liquidated in bankruptcy last year amid allegations that it advertised fraudulent statistics about the career success of its graduates. However, Corinthian denied any wrongdoings.
According to a press release, "As of June 24, the Department (of Education) had received 26,603 borrower defense claims, 87 percent of which were from former Corinthian students."
Related Link: 2 Major Reasons Why Student Debt Is Crippling Millennials
The report continued, "To date, nearly 4,000 borrower defense claims from former Corinthian students have been approved for discharge, with combined outstanding loan balances of $73 million. Additionally, closed school discharge has been granted to 7,386 former Corinthian students with combined outstanding loan balances of $97,613,525."
A Wall Street Journal report said, "More than 11,000 former students of the for-profit college chain owed an average $15,280 each."
The latest development comes as Special Master Joseph Smith delivered his fourth and final borrower defense progress report to the U.S. Department of Education.
In his previous report, Smith "outlined the Department's approval of loan discharges for more than 8,800 former Corinthian students nationwide, totaling more than $130 million," according to the press release.
The Journal said, "The Education Department is targeting at least one other chain of for-profit colleges. In early June, the agency ordered the parent of ITT Technical Institutes to boost its cash reserves, pointing to the risk that the chain could close due to state and federal investigations."
The report said, "ITT Educational Services, Inc. (NYSE: ESI), which has 43,000 students nationwide and has been in business since 1969, is under investigation by 19 state attorneys general and at least two federal agencies over allegations of shady marketing and recruiting."
At the time of writing, shares of ITT had fallen 1.05 percent on the day to $1.88.
Posted-In: corinthian colleges Department of EducationNews Education Politics Legal Media General Best of Benzinga
View Comments and Join the Discussion!