DHI Group CEO Talks New Products, 'Terrible' Energy Job Recruiting Environment, And Tech Market Strength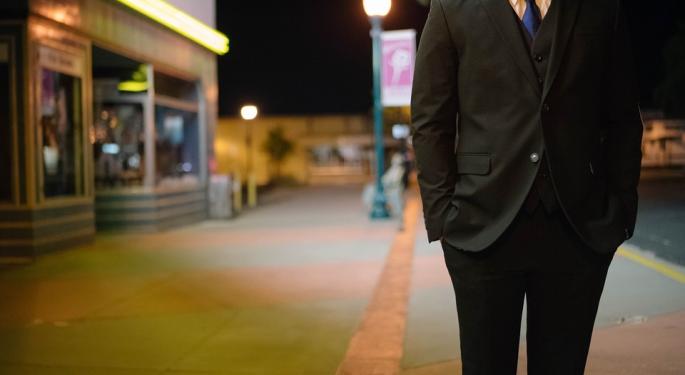 Benzinga spoke with professional community company DHI Group Inc (NYSE: DHX) President and CEO Michael Durney this week. Below is a transcript of the conversation. Shares have been volatile after the company issued forward guidance slightly below analyst estimates earlier this month.
Benzinga: First thing I want to start off is, we had some interesting economic jobs that I was wondering how much you and the rest of the management team tracks this, and if there's anything that you think has a direct impact on DHI going forward, in terms of some of the econ reports that came out over the past month?
Michael Durney: Sure. Well, in the U.S., we certainly track the BLS data. There's really two big pieces of data that come out, the most lively heard and read and followed one is the Overall Jobs report at the beginning of each month, which has some impact on us that is retrospective.
But, the more important one for us and for anybody in our business is the JOLTS data, which is the job openings and labor turnover statistics that the DLS reports mid-month for a month behind. That shows the voluntary quits across the broad spectrum of employment, and then in each individual category, the DLS tracks them.
And that really shows what we referred to as the velocity of change, so, the amount of movement that goes on, and the number of job openings created by movement is far greater than it is by new job creation. Obviously, those two go hand in hand over time. But the bigger impact on our type of business is the voluntary quits that create job openings that lead to the need for recruitment activity.
Benzinga: Gotcha. Okay, that's interesting. One of the areas I wanted to touch on, we've seen a lot of interesting sector movement in energy and healthcare. I was looking at your earnings, and it looked like energy was down a lot in terms of revenue, whereas healthcare saw a little bit of a bump. Could you speak on that a little bit?
Michael Durney: Sure. So, the recruitment environment in energy is, I guess, the one word I would use is terrible, and has been terrible for, oh, a little over a year, close to 13 months. When you have significant movements in the price of oil, most employers of oil and gas professionals who are the big producers, the field services companies and staffing and recruiting and consulting companies, they kind of go into what I would refer to as deer in the headlights.
So, there's such massive investment that gets reevaluated in a period of uncertainty like we've had, that they really kind of go into shutdown mode from a recruitment standpoint, and they go into standstill. That, then, will change once there's some level of stability. The higher the price, the better for our business. So, there's no getting around that.
But, at some level, you need stability of almost any price. $30 is relatively low, $20 would be really low, but once you get stability, then I think you'll get much more of a stable performance. In a lag, so, it takes about 6 months for it to settle in. But you'll see a much better relative performance for us. But the environment over the last five quarters, and certainly today, in energy, is awful.
I would say health care is almost completely opposite. Healthcare, whether it's Obamacare, whether it's the need for more care, whether it's consolidation and bigger players getting to new business finds in healthcare, together with the aging population, all those factors for healthcare employment are really significant for us, and they're all positive today. So, we've had some pretty good growth in healthcare to date. We expect over time, it'll be at least that, if not more, once we put in place some of the things we're doing, from new products and new initiatives that serve that ongoing movement in healthcare.
So, I think, if you look at the two of them, they're certainly going in opposite direction. At some point, energy will level off, just because, there's some need for recruitment. But healthcare, really significant today.
Benzinga: Yeah. Is there anything you're looking for outside of those two areas that you think may grow or scale back a little bit compared to your last earnings? You guys ever cater off that information that you exclusively have?
Michael Durney: Yeah, I think, if you look at - and a lot of this, we did cover in earnings - I think if you look at the different verticals we're in, there's some level of concern about financial services, given some of the turmoil, especially in Europe. I have to say, we haven't seen it yet. We continue to do quite well in financial services. That business was up about 10% in constant currency, not just ours, but constant currency. But I think the opportunity there continues as we further penetrate the market.
Hospitality, we believe, over time, is really ripe for services like we have. We need to continue to invest in the product, and we need to grow that business outside of North America. Today, the hospitality business for us only exists in North America, but we think there's some pretty good opportunity in that business once we make that investment in the products, upgrade the products.
Security clearance continues to be strong for us. Helped by the U.S. government.
So, to the extent that the U.S. government continues to slow down the security clearance approval and renewal process, that's really good for us, because you have the same level of need with less supply of people. So, we're pretty optimistic about that.
And I think if you look at tech - and tech, by far, is our biggest vertical - we continue to think that there's opportunity for us outside of North America. Today, we're only in U.K., Germany, Netherlands and Belgium, besides North America. So, we think there's opportunity for us. There's a fair amount of concern, generally, in the Silicon Valley world, but that's not really the bread and butter today of our tech business. So we're not worried to the extent that others are right now about funding and resources in that market.
Benzinga: Yeah, do you think that's more of the... I don't want to say shift, but do you think there's going to be a little more focus on overseas markets and opportunities rather than some of the domestic areas? Or, are you kind of looking to improve upon some market share within the U.S.?
Michael Durney: I think the answer is probably all of the above. If you look at the various verticals... healthcare and biotech and hospitality, we're only in the U.S. So, healthcare, I think, has some opportunities outside of the U.S., but it's not really a global recruitment business. It's very market-to-market. But hospitality and biotech and pharma, we think, are global businesses. So, we think there's opportunity to grow those outside of North America. So, in those, I think it's an international opportunity.
Tech is an international opportunity, because, like I said before, we're only in four countries outside of North America. I think, if you look at financial services, interestingly enough, that service was started in London and had its first real strength in the U.K. and continental Europe, and then has significant strength in Asia Pac, and is less of a force, actually, in North America.
So, interestingly enough, in that business, we have more opportunity, relatively speaking, in North America for growth, as compared to the others. So, I think, it really is a mixed bag. But we think International is going to play a significant role for us. But we think there's plenty of room to grow domestically in each of the verticals.
Benzinga: Yeah, and going from there, talking a little bit about catalysts, what kind of... I know you have the Fresh Start product, you have the Get Talent product. Where do you see the catalyst inside the company? What do you see propelling forward and maybe surprising analysts with beating your estimates that might have been other analysts this coming earnings quarter? Where do you see those coming from within your products?
Michael Durney: Sure. I guess, the answer I would give, the first thing I would say is, because we're a subscription business, and Get Talent is a SaaS product - and I'll talk more about that in a second - I don't want to give people the impression that there's short-term pops. I think you could see a rate of growth that accelerates over time, and you'll see longer-term beating of our own estimates, with a number of things happening.
But I just want to caution you not to think that, given the subscription nature of the business, that there's a lot of room in the near term. We try to tell people that to manage their expectations.
Having said that, I think if you look at the way we're structured today and how we attack the market, our historical strength has been in what we refer to as the core talent acquisition brands. We have 7 of them: Dice, eFinancialCareers, Rigzone, Health eCareers, Hcareers, ClearanceJobs, and BioSpace. And we think there's opportunity for us in those core businesses to expand our presence to be more of a digital media company, focused on recruitment, because we don't want to be a broad digital media company. But, focus our efforts on reaching people in our sectors, wherever they are, whenever customers need them.
So, I think there's opportunity to get people to think about us slightly differently than a historical collection of job boards that just had job postings and database access. So, I think there's one avenue in talent acquisition brands that I would think about in terms of expanding our horizon through those brands.
The other thing we're focused on is sourcing management, the sourcing of talent, because we believe, over time, more companies are going to focus on ongoing sourcing of talent rather than really relying on identifying that they have a job opening, creating a job posting, and going and advertising that job posting, which is traditionally the way that recruitment's been done, for the most part. And sourcing management entails a process where you have an ongoing dialogue with the types of people you think would work well in your firm. So, you identify them either through company experience or through specific skillsets or different interests they may have, and you can get a lot of that information from social data, which we do through the WorkDigital product, and it's been a foundation of Open Web.
So, when you look at sourcing, we're entering that market with our getTalent product, which is a Saas-based service that will help companies manage their ongoing interaction with talent, not purely advertising jobs and accepting applications, but having a real dialogue with people so that when they have an opening or have a need, they've already pre-selected the people they'd be interested in, and already have paved the way for the talent to be aware of the company and aware of the work dynamic, and understand what the types of roles would be when they become available.
So, it should make the recruitment process much more efficient over time. So, when you look at the company and how we're going to market focusing on talent acquisition and sourcing, we think, over time, sourcing will be a pretty significant part of the business.
Benzinga: Yeah, and it sounds like it's a lot more interactive in terms of that sourcing you guys are doing. You've got a little bit more of a hands-on approach working with these companies a little bit more. Would that be a fair assessment?
Michael Durney: Yeah, that's absolutely fair. Absolutely fair. We would have a deeper relationship with those customers, and more of an ongoing interaction with them, rather than relying on their need for job postings. Even though we have subscription-based relationships with the vast majority of our customers, this will allow us to get deeper into the talent acquisition funnel. So we'll have a deeper relationship with the customers.
Benzinga: Absolutely. And I was looking over in the conference call that you guys just had, and noticed that some of the analysts were asking about pricing for your Fresh Start product. I was wondering if there was any update moving forward with possible ranges in terms of what do you see in the marketplace in what you look to price this product at?
Michael Durney: Sure. So, there's a number of products we're working on. One of them is FreshUp. I think, how many analysts call, the questions may have been about getTalent. But FreshUp is a service where we take the data we have, and we can help companies update their own internally-generated or data they've gotten from somewhere else, we can freshen that data up. Ultimately, we think the FreshUp product will be an important part of getTalent, because we'll be supplying access to talent, but they may have gotten leads from other places, and we will be able to update that information as one of the services we provide.
So, from a pricing standpoint...we're going to market in the next couple weeks. But, if you look at the revenue per customer that we generate on Dice, which is over $1,000 per month per customer, this product on average would be higher than that.
Benzinga: Gotcha. And, with there being many competitors in this space, do you see your industry consolidating a bit in the future going forward? I was just wondering that, because I'm looking at some of these companies, and I'm seeing a lot of these competitors right now. I'm wondering if you guys are may be looking to make an acquisition or something of that sort?
Michael Durney: Sure. We have a pretty robust acquisition pipeline. We haven't done an acquisition in about two years, because we've been very focused on upgrading our internal efforts and coming to market with things we're developing on our own. I think the question about, what happens in the industry, one of the things that has been happening over the last 2+ years is a combination of a tremendous amount of funding for startups in our market, which has happened in the past.
But, couple that with customers' need for finding talent, and their willingness to trial new ways to find talent. So, you have a fair number of startups and other businesses that have gotten more traction than they had in the past. At some point, that will level off, and I think there will be an opportunity for consolidation in our market.
But this is a market - I've been in this business for 15 years - and this is a market that's always had a fair amount of trialing of new services. So, a lot of them come and go. Some of them come and stay. Not many of them. But, I think at some point, you'll see this moderation of new models, and there will be some fallout from it.
Benzinga: Gotcha. This is my last question, and I know we kind of touched on it a little bit before, you touched on Silicon Valley and the tech startup. You've been in the industry 15 years. I'm kind of noticing some interesting things with Twitter, Yahoo. You're seeing a little bit of an exodus from these top tech companies. I'm just wondering, is a little of the luster falling off in that area? Or is it still as strong as ever? What are you seeing in terms of job market for Silicon Valley? In terms of these big companies having their management leaving?
Michael Durney: Yeah, I think you mentioned two, and that's two of hundreds of thousands - though there are more than two that have fallen on stagnant times, that's one way to phrase it. But, you have a number of businesses that continue to expand into other areas.
Facebook is one example, Google is another example, even somebody like Microsoft today is exploring getting into other businesses. So, I think, for every company that there is where you may see job stagnation or job cuts, other outside pressures, you named two of them - there are lots of other companies that keep full bore ahead on trying to get into new markets and expanding their own market opportunity.
So, net-net, I think the market for tech people specifically, and this applies to other industries too, but tech people specifically continues to be strong. I think there'll be some moderation if funding dries up, or lowers, which, it actually hasn't yet, according to the stats. But, I think there will still be, for the foreseeable future, a need for finding specific types of talent to further companies' opportunities.
Posted-In: DHI GroupNews Entrepreneurship Top Stories Exclusives Tech Interview General Best of Benzinga
View Comments and Join the Discussion!