Apple Traders Now Monitoring More Condensed Price Points Near $95
The majority of stocks are off to a rough start in 2016, and Apple Inc. (NASDAQ: AAPL) is no exception.
But after Apple's 9.4 percent drop so far this year, which prices are Apple traders watching closely?
According to data from Call Levels, traders now have Apple price points centered around the $95 level. That level represents the lower region of the stock's trading range over the past year.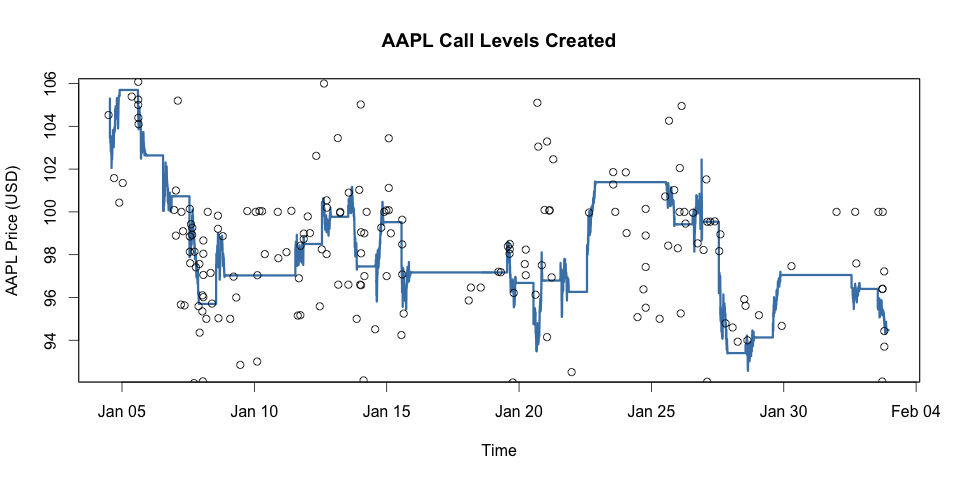 Related Link: Robert Coleman's quote about market volatility still rings true today.
Perhaps traders view this level as a key technical level to watch. So far, the low-to-mid $90s have served as support for Apple. If support continues to hold, $95 could represent an excellent buying opportunity at some point.
On the other hand, a significant breakdown below $95 could mean that Apple is destined for a repeat of the 40 percent-plus pullback the stock endured back in 2012/2013. A repeated decline of that magnitude would push Apple's stock below $80.
Either way, Apple shareholders have cause for long-term optimism, as the 41 percent 2012/2013 decline was eventually followed by a multi-year push to new all-time highs. For now, the data indicates that many Apple bulls are watching the $95 level to try to determine how long it might be before Apple returns to its bullish ways.
Disclaimer: Any comments, opinions, perspectives and analyses including but not limited to views etc. are that of the authors own, and in no way can be perceived as professional investment advice. Examples of analyses, calculations performed within the Content are only examples and/or instances taken from the Call Levels App. These analyses, calculations etc. should not be treated as professional investment advice, strategy or any variant of such forms as they are based on limited and open source information. All prices, data and calculations are correct at the time of posting.
Posted-In: Call LevelsNews Education Technicals Tech Trading Ideas General
View Comments and Join the Discussion!