Zillow's DotLoop Acquisition Is Direct Competition To Realtors DocuSign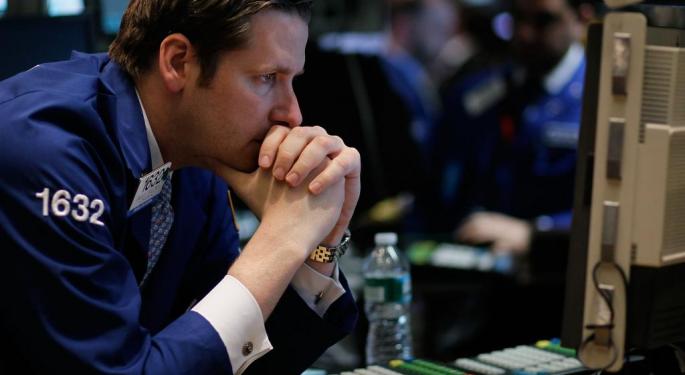 A heated competition to carve out prime digital real estate and win the hearts and minds of brokers and real estate agents is now being fought on the document battlefield.
Zillow Group Inc (NASDAQ: Z) on Wednesday announced its first acquisition since its strategic $2.5 billion acquisition of former competitor Trulia, just five months ago.
DotLoop & Zillow
Zillow is acquiring DotLoop, a privately owned, Cincinnati-based, digital document processing company with a suite of products that allows agents to manage the document flow from listing the property, initial offer, contract revisions, through the closing of the transaction.
Each individual agent creates a "loop" or virtual workspace where all of the parties involved in a transaction can interactively submit, review, edit and sign the latest version of contract documents.
According to the news release, DotLoop currently has 300,000 loops per month, where about half a million document signatures per month.
Related Link: Morgan Stanley Initiates On Zillow, Says Top Agents Will Drive Ad Growth
DotLoop's founder and CEO Austin Allison will be reporting to Zillow's Chief Industry Development Officer Errol Samuelson, upon closing of the transaction.
DocuSign & Realtors
DocuSign and the National Association of Realtors (NAR) have a business arrangement whereby DocuSign is the "exclusive provider of electronic signature services under the REALTOR Benefits® Program."

Source: Realtor.org
DocuSign works in conjunction with 2013 acquisition Cartavi for managing real estate transactions. Cartavi essentially provides an online room for collaborative transactions, where DocuSign manages the documents within the room.
The NAR board also has a long history and business arrangement with Zillow rival online listing portal Realtor.com, and its manager Move, Inc. Move was recently acquired by media giant News Corp. (NASDAQ: NWSA).
It certainly appears the old guard at NAR and industry disrupter Zillow are now getting along about, as well as Uber and the taxi industry lobby.
Xome & Solutionstar
Nationstar Mortgage Holding Inc (NYSE: NSM) is the parent company of Texas-based Solutionstar, a provider of digital document solutions, as well as its incarnation, online real estate listing portal Xome.
The Seattle-based Xome real estate platform was officially launched on June 9, as a one-stop shopping experience for buying and selling residential real estate, which includes a discount brokerage component, mortgage approvals, title insurance and escrow closing services.
Source: Inman.com - June 9, 2015
It also includes an "end-to-end" digital document management solution for both agents and consumers, powered by Real Estate Digital (RED) rDocs.
Investor Takeaway
If listings are truly the lifeblood of the real estate brokerage business, than the contract documents could be viewed as the heartbeat, or most crucial part of the transaction.
The ability to win over agents to a particular digital document ecosystem is now becoming part of the larger listing portal battle for attracting agents, and generating recurring revenues.
Investors should watch these developments closely for the next move in what appears to be an escalating zero sum game.
View Comments and Join the Discussion!
Posted-In: Austin Allison dotloop Errol Samuelson NARM&A Management Tech Real Estate Best of Benzinga