This IPO Could Mean Access To A Doctor Anywhere, Anytime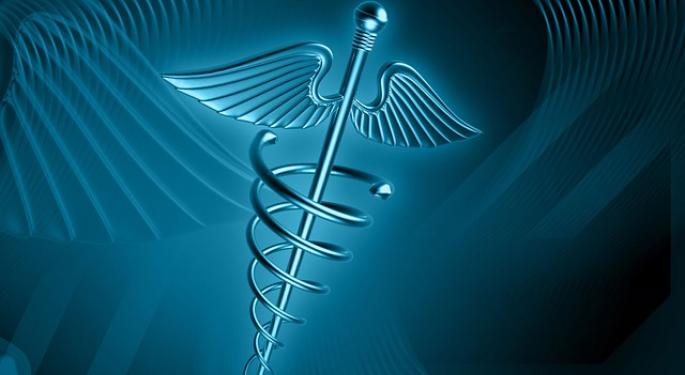 Teladoc, Inc. (NYSE: TDOC), the nation's largest telehealth provider, plans to raise $112 million for its IPO this Wednesday. The company plans to sell 7 million shares between $15 and $17 per share and expects to list on the NYSE under the ticker TDOC.
Teladoc began in 2002 as the first and largest "telehealth platform that delivers on-demand healthcare anytime, anywhere through mobile devices, the Internet, video and phone," according to its S-1. "The company solutions connects its members with over 1,100 board-certified physicians and behavioral health professionals who treat a wide range of conditions and cases from acute diagnoses such as upper respiratory infection, urinary tract infection and sinusitis to dermatological conditions, anxiety, and quitting smoking."
Related Link: WeCounsel Solutions Attends American Telemedicine Association Trade Show
The company operates around the clock at a cost of $40 per visit for its 11 million members. On average, doctors respond within ten minutes from an initial request to talk to a doctor. In 2014, teladoc held more than 300,000 telehealth visits.
The Teledoc Advantage
Teledoc's service provides a disruptive and innovative solution to the three biggest problems facing the healthcare industry. First, consumers lack sufficient access to high-quality, cost-effective healthcare at the proper sites of care. According to a 2014 report by NACHC, "62 million individuals in the United States have no or inadequate access to primary care as a result of local physician shortages."
Second, employers and health plans lack an effective solution that not only reduces costs, but also enhances healthcare access for beneficiaries. The Journal of American Medical Associations estimates that "approximately $734 billion, or 27 percent, of all healthcare spending in 2011 was wasted due to factors such as the provision of unnecessary services, inefficient delivery of care and inflated prices."
The third challenge is the challenging environment that physicians face and how it is constraining supply. Teledoc's S-1 notes, "Physicians face declining compensation paired with diminishing productivity due to a combination of reimbursement cuts and an increasing administrative burden." In response to this growing dissatisfaction, physicians are taking steps to limit access to their practices, such as cutting back on patients seen, working part-time, closing their practices to new members, seeking non-clinical jobs or retiring.
Related Link: Florida Hospital Carrollwood Is Using Telemedicine To Provide Additional Care
Home Depot Inc (NYSE: HD) is one of the Teladoc's largest clients, representing 150,000 of its members at the end of 2014. By using Teledoc's service, a study showed the clients saved $1,157 on average per employee instead of receiving care in other settings for the same diagnosis. The company also noted that "92 percent of Teladoc users had their medical issue resolved completely and did not require a follow up visit at a physician's office, emergency room or other location." And overall, Teladoc believes Home Depot saved $5.26 million in 2014 by using its service.
Financials
Revenue has grown year-over-year for the company; 83 percent to 85 percent of the company's revenue comes from its subscription access fees, which charge its customers per member per month for their members/employees to have access to the services. From 2013 to 2014, revenue grew by 118.7 percent from $19.9 million $43.5 million. Revenue for Q1 2014 and Q1 2015 was up 75.2 percent from $9.4 million to $16.5 million. Membership grew by 1.9 million to 8.1 million.
Revenue fluctuations aren't a concern for Teladoc. According to the company, most contracts are annual and "ten key clients (4,000 total) generated more than 40 percent of its 2014 revenue," noted in the S-1.
Teledoc's biggest operating expense comes from general and administrative costs.
Net losses grew between 2013 and 2014 by 183 percent from $ (6.02) million to $ (17.0) million.
Teledoc has $32.1 million in cash and it's being held for working capital. The company has $87.4 million in total assets and in $8.3 million in total liabilities.
Teledoc has made four acquisitions recently: Consult A Doctor, AmeriDoc, BetterHelp and StatDoc. The first two were purchased to grow distribution opportunities. BetterHelp was acquired to broaden Teledoc's service into the direct-to-consumer behavioral health sector, and StatDoc is a telemedicine provider for the self-insured.
Related Link: New England Telehealth Consortium Connects 300th Healthcare Location Onto Network
Looking Ahead And Pricing Info
Teledoc is a first mover into the telehealth segment of the healthcare sector and is currently the nation's largest player. The company's revenue continues to grow along with its net losses, but the company still looks like an attractive play as the healthcare company operating in the technology space.
Teledoc expects net proceeds to be $100 million. It intends to use the offerings for working capital and other general corporate purposes
The main underwriters for the offering are JPMorgan, Deutsche Bank and Wells Fargo. Shares are expected to price Wednesday.
Other Offerings
Wednesday, July 1
ConforMIS Inc (NASDAQ: CFMS) plans to offer 9 million shares at a price range of $14 to $16 per share through JPMorgan, Deutsche Bank and Wells Fargo.
Teladoc, Inc. (NYSE: TDOC) plans to offer 7 million shares at a price range of $15 to $17 per share through JPMorgan, Deutsche Bank and Wells Fargo.
LoanCore Realty Trust, Inc. (NYSE: LCRT) plans to offer 15 million shares at a $20 a share through Deutsche Bank, JPMorgan and Morgan Stanley.
Thursday, July 2
Natera Inc (NASDAQ: NTRA) plans to offer 15 million shares at a price range of $15 to $17 a share through Morgan Stanley, Cowen and Company and Piper Jaffray.

Image Credit: Public Domain
View Comments and Join the Discussion!
Posted-In: AmeriDoc BetterhelpHealth Care Technicals Previews IPOs Tech Trading Ideas