Taxpayers Have Now Made A $22 Billion Profit From Fannie Mae Bailout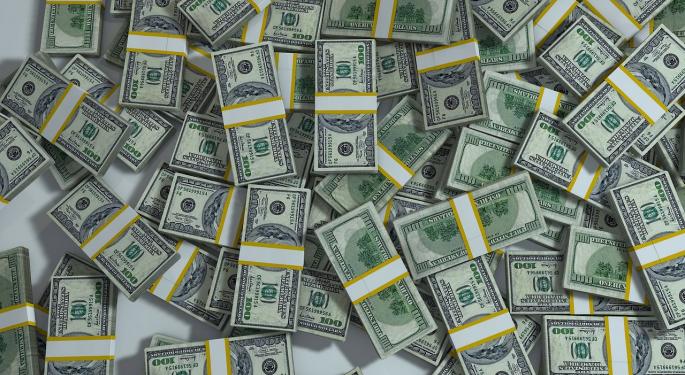 Government Sponsored Entity (GSE) Fannie Mae (Federal National Mortgage Assctn Fnni Me (OTC: FNMA)) announced this week that its next dividend payment to the U.S. Treasury will total $1.8 billion. Although the payment will be the smallest quarterly dividend that the company has paid the government in five years, U.S. taxpayer profit from the bailout deal the Treasury struck with the troubled mortgage giant during the Financial Crisis continues to mount.
The Numbers
Fannie Mae and GSE cousin Freddie Mac (Federal Home Loan Mortgage Corp (OTC: FMCC)) have been operating in conservatorship since 2008 and forking over every cent of profits to the Treasury under the terms of the agreement. After receiving $116 billion in bailouts during the Financial Crisis, Fannie Mae has now returned $138 billion to the Treasury, netting taxpayers a $22 billion profit from the deal, a number that will continue to climb as long as Fannie Mae remains profitable.
Related Link: EU Policymakers Express Frustration As Greek Bailout Talks Flatline
Between Fannie and Freddie, taxpayers have now made more than $40 billion in total profit from the bailouts.
Shareholders In The Balance
The terms of the conservatorship essentially made Fannie and Freddie shares completely worthless. However, the two companies' share prices both gained over 1000 percent in 2013 after the filing of a series of shareholder lawsuits against the government. At this point, Fannie and Freddie shareholders are hoping that one or more of at least a dozen lawsuits will somehow persuade a court to rule favorably for shareholders and change the terms of the conservatorship.
Related Link: Have Big Banks Fully Recovered From The Financial Crisis?
New Bill Could Be A Positive Step
A recent bill introduced in the House of Representatives proposes the funneling of all future dividend payments from Fannie and Freddie into an escrow-like holding account, rather than channeling them directly into the pocket of the Treasury.
While the bill still wouldn't directly create value for shareholders, the escrow account could be used at some point in the future to recapitalize the GSEs if the conservatorship were ever lifted.

Image Credit: Public Domain
View Comments and Join the Discussion!
Posted-In: bailout fannie mae financial crisis freddie macLegal General Best of Benzinga