What's In STORE For This Oaktree Capital-Backed REIT IPO?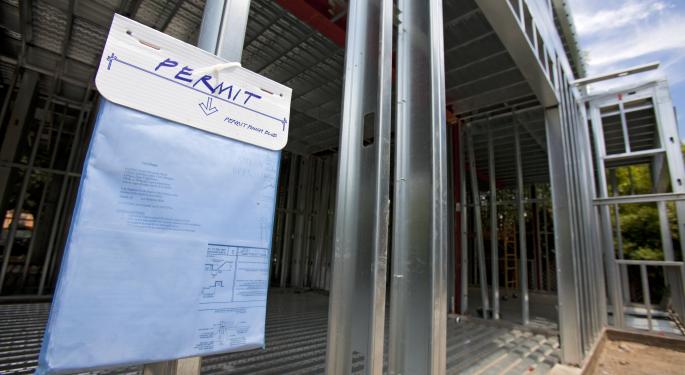 If success truly breeds success, investors should make it a point to put the STORE Capital Group, Inc. (NYSE: STOR) IPO on their collective radar screens.
Winning Track Record
STORE founders Chairman Mort Fleisher, CEO Chris Volk and CFO/Treasurer Cathy Long have worked together as a team creating value in the single tenant net-lease REIT space for more than two decades -- initially at Franchise Finance Corporation of America (FFCA) and subsequently at Spirit Finance Corporation.
Based on information contained in STORE SEC filings, the FFCA's annualized total return for investors from June 1994 to August 2001 was 12.2 percent. Returns to Spirit Finance shareholders from December 2004 to August 2007 were an impressive 19.7 percent.
Related Link: Would A REIT Actually Help Sears?
Spirit Finance is now trading as Spirit Realty Capital (NYSE: SRC), one of the best performing single-tenant triple net lease REITs with a 22 percent total return YTD and an equally impressive dividend yield of 5.8 percent.
Easy To Understand Business Model
STORE is an acronym for Single Tenant Operational Real Estate.
Operational real estate could also be termed "profit center" real estate, where each store can be underwritten based on individual store performance and real estate valuation, in addition to corporate credit metrics of the lease guarantor.
STORE owns locations that consumers often frequent, such as restaurants, furniture stores, gyms and dollar stores (where one location might be far more successful than another business unit owned by the same company). Each location is underwritten individually and becomes an input into a proprietary STORE Score algorithm that also weighs corporate information from Moody's.
STORE specializes in underwriting real estate occupied by middle market and larger companies without investment-grade ratings. As a result, STORE has managed to negotiate leases where 96 percent include annual increases averaging ~1.7 percent, adjusted every one to five years. Additionally, 73 percent of companies leasing multiple locations from STORE provide the REIT with a master lease from the corporation.
How Single-Tenant Net-Lease REITs Work
All REITs must pay out at least 90 percent of taxable income in the form of dividends to shareholders.
Single-tenant triple-net REITs lease critical real estate assets to credit worthy corporate tenants, who then pay for the taxes, insurance and almost all of the facility maintenance in addition to monthly rent.
The better job a REIT can do in negotiating its leases and managing its balance sheet, the greater the amount of cash available for distribution (CAD) to pay dividends.
Diversification Reduces Risk
The STORE portfolio contained 850 locations operated by 201 customers in 46 states as of September 30.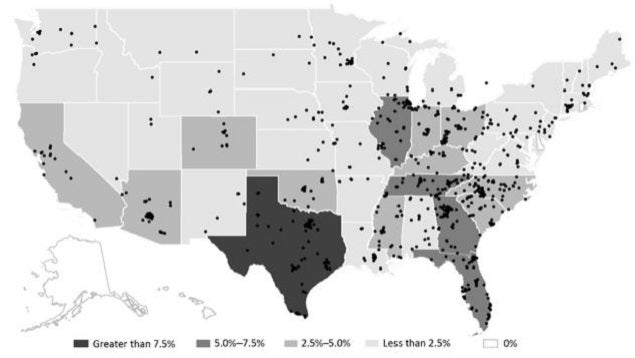 Source: STORE S-11/A
Although diversified by geography and industry, the largest group of tenants is comprised of restaurants including Applebee's, Popeyes Louisiana Kitchen and O'Charley's.

Source: STORE S-11/A Percentage of annual base rent by sector
STORE management estimates that this is a highly fragmented $2 trillion market in the U.S., with only 1 to 2 percent currently owned by publicly traded companies.
The Controlling Shareholder Has Deep Pockets
Investors will now have a chance to own STORE alongside controlling stockholder $7 billion cap Oaktree Capital Group (NYSE: OAK), a global private equity firm with $93 billion of assets under management (AUM).
However, in this case, the proverbial acorn STORE falls into an entirely different business category -- pretty far from the "oak tree."
Alternative asset management firms like Oaktree often have lumpy performance based upon the uncertain timing of realizations of gains from AUM. Single-tenant net-lease revenues are steady, predictable and scalable as long as there is access to capital markets.
Don't Be Confused
The flip side of operational real estate could be viewed as "cost center" real estate, such as corporate offices, R&D and distribution warehouses. An interesting coincidence is that there is another publicly traded single-tenant net-lease REIT, STAG Industrial (NYSE: STAG), with a very similar acronym: Single Tenant Acquisition Group.
Investors unfamiliar with this REIT sector should take note, as two companies with similar names both acquire mission critical single-tenant facilities -- but at two different ends of the facility spectrum.
STORE Capital is poised to begin trading on the NYSE under ticker symbol STOR on Tuesday, November 18, near the mid-point of its $17 to $19 per share price range.
View Comments and Join the Discussion!
Posted-In: STORE (NYSE: STOR)REIT IPOs Real Estate Best of Benzinga