'Instameet' Loyalty Could Make Instagram A Money Machine For Facebook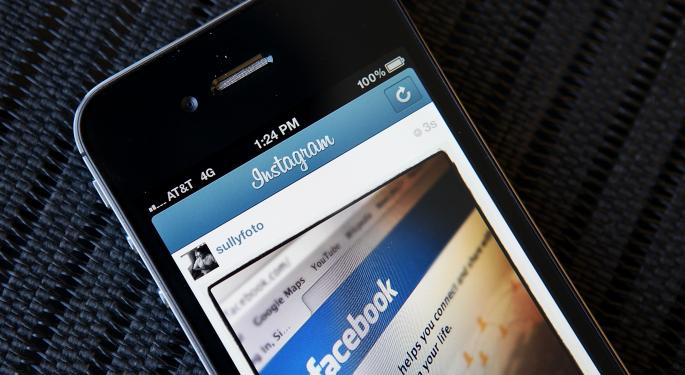 If there's one thing potential advertisers love, it's a loyal, super-excited user base. Facebook's (NASDAQ: FB) Instagram has that – in spades.
One sign has been the rise in popularity of an event called an "Instameet." An Instameet occurs when Instagram users meet at a common (photogenic) location to shoot pictures and post them on the Instagram website.
Mostly, Instameets have been local gatherings, but Instagram has occasionally called for global Instameets on the same day to inspire users to get together, take pictures, meet each other and feed their addiction to Instagram.
Related Link: Facebook's Most Talked About Event Ever
When Facebook CEO Mark Zuckerberg bought Instagram for about $1 billion in 2012, the service had less than 22 million users. Today, Instagram users number more than 200 million. Those 200 million faithful fans upload about 60 million photos each day, according to Fortune.
This led RBC managing director Mark Mahaney to say, "It (Facebook's acquisition) might turn out to be one of the best deals we've seen in the history of the consumer Internet."
Businesses have noticed both the popularity and intense loyalty of Instagram users. Companies such as Nike, Starbucks, as well as organizations such as the NBA and the NFL all have created their own Instagram feeds.
So far, Instagram (and Facebook) have not tried to monetize enterprise involvement to a great degree but as The Wall Street Journal noted last September, that could soon change. The trick, the newspaper said, would be to find a way to insert advertising into Instagram that does not drive away those loyal, fanatical users.
One way to accomplish that would be to use Instagram's Discover feature or search function. This way, users would exercise some control over when they saw ads and whose ads they would be viewing.
Meanwhile, in March Instagram signed a deal with advertising services company Omnicom Group (NYSE: OMC) worth close to $40 million according to Adweek. The move was designed to begin the process of generating ad revenue through Instagram.
To protect its brand and keep users loyal, however, Instagram opted to control the advertising process to a much greater degree than has typically been the case with ad agency contracts, according to Adweek sources. Users currently will come across sponsored posts in their Instagram feed, although it occurs infrequently.
Instagram's director of market operations Jim Squires put it succinctly. "Omnicom shares our passion for and understanding of the mobile Instagram community," Squires told Adweek. "Along with their clients, they'll help to continue to set a high bar for creative work that inspires people."
All this to ensure that super-excited, Instameet-addicted user base stays on board.
At the time of this writing, Jim Probasco had no position in any mentioned securities.
Posted-In: AdWeek Facebook Instagram Mark Mahaney Mark Zuckerberg NBA nflMedia Best of Benzinga
View Comments and Join the Discussion!