Look Out Watson, Here Comes Hewlett-Packard's Apollo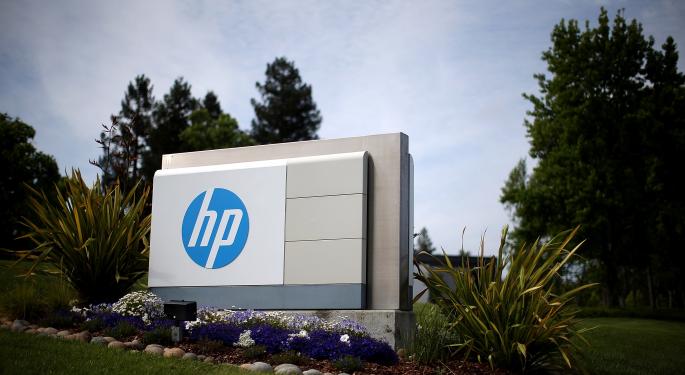 IBM's (NYSE: IBM) Watson supercomputer will soon have competition. Hewlett-Packard (NYSE: HPQ) said Monday it plans to launch two new supercomputers under the name Apollo – one of them a direct attempt to take on Watson.
The announcement came just ahead of Hewlett-Packard's annual Hewlett-Packard Discover customer event where the company expects 10,000 customers to attend 500 sessions sponsored by Hewlett-Packard.
One system, the Hewlett-Packard Apollo 6000, is a combination of up to 160 low-end servers in one rack. Hewlett-Packard said the configuration would offer high performance, superior to existing systems, while using about half the energy.
Related: IBM Watson Acquires Cognea To Offer Conversational Virtual Personalities
The Wall Street Journal reported that these types of systems sell for anywhere from less than $100,000 up to $500,000.
The second system, Hewlett-Packard Apollo 8000, would be the world's first completely liquid-cooled supercomputer. This machine, priced anywhere from $500,000 to millions of dollars, was Hewlett-Packard's attempt to compete with both IBM and Cray in the high-end segment of the market.
Antonio Neri, Hewlett-Packard's head of servers and networking told The Wall Street Journal, "We are redefining the energy of data centers. It is a huge opportunity for us." According to Neri, the liquid-cooled supercomputer uses 28 percent less energy than air-cooled systems.
According to Zacks, although the liquid-cooled Apollo 8000 is more energy efficient, Hewlett-Packard took some risk with potential adoption. The reason is simple: liquid-cooled computer systems can leak.
In response, Hewlett-Packard designed its system to circulate water in the blades through copper pipes inside which it created a vacuum. The vacuum acts to lessen the possibility of leakage.
More Efficient
Although public attention focused on Hewlett-Packard's new high-end machine, Zacks noted that the new Apollo 6000 offered a significant advantage on the low-end server side of the equation.
The energy efficiency of the Apollo 6000 configuration would ultimately lower operational costs for end-users, always a huge plus in that segment.
The supercomputer market, as The Wall Street Journal stated, was limited due to the cost of equipment. Typically, customers have included government agencies and huge corporations that require massive computing power.
IDC analyst, Steve Conway, told the newspaper that with an expected seven percent compounded annual growth rate in supercomputing between 2014 and 2017, Hewlett-Packard was smart to ramp up its offerings in that arena.
"Given their experience to date," Conway said, "They will have some successes right away."
However, he cautioned, Hewlett-Packard still needs to learn more about sales and support in the high-end segment of the market. Because of this, Conway said, sales growth will be slow initially.
At the time of this writing, Jim Probasco had no position in any mentioned securities.
Posted-In: Cray hewlett-packard IBM IDC Watson Wall Street JournalTech Media Best of Benzinga
View Comments and Join the Discussion!