Microsoft Mohoro 'Desktop As A Service' Gets Public Release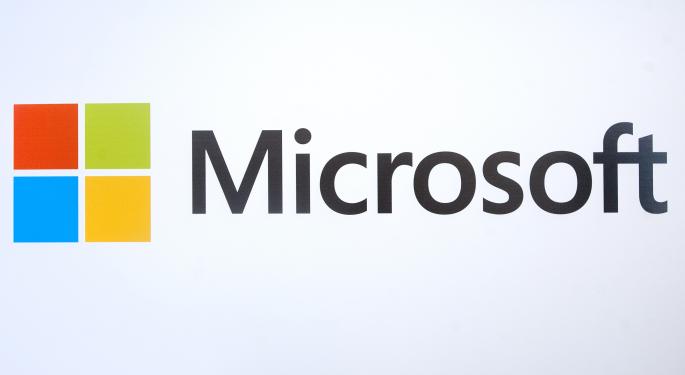 Microsoft (NASDAQ: MSFT), continuing to see "the writing on the wall" released its Mohoro Desktop as a Service (DaaS) Monday. Known officially as Azure RemoteApp, the service allows users to run Windows Server applications on a variety of devices.
The remote desktop client that accompanies Azure RemoteApp runs on Windows, Mac OS X, iOS, and Android. Mohoro has been rumored to be "in the works" since at least 2013, according to ZDNet.
Microsoft officials told ZDNet that the final version of the Azure RemoteApp service would be out before the end of calendar 2014. The company did not disclose pricing plans, although the preview was free.
In addition, Microsoft would not confirm whether Windows Intune, the company's device security/management service, would be a required component.
Related: Google And VMware Just Ganged Up On Microsoft
Desktop-as-a-service is not a new concept. Citrix (NASDAQ: CTXS), VMware (NYSE: VMW) and Amazon (NASDAQ: AMZN) have all offered their own versions and that reality was part of the impetus for Microsoft to develop Mohoro in the first place.
Microsoft said it would include an "app collection" for the new Azure RemoteApp service, including Office 2013 Professional Plus for those testing the preview released Monday.
At the TechEd keynote in Houston Monday, Microsoft Corporate Vice President, Brad Anderson said the Azure RemoteApp service would allow users to remotely access business apps such as Office on their mobile devices.
ZDNet pointed out that this means Azure RemoteApp wasn't a pure desktop-as-a-service offering since it did not stream apps. It was, instead, more of a remote-access service. From Microsoft's perspective, however, it was likely considered DaaS.
Azure RemoteApp seemed to fit in nicely with Microsoft's "mobile-first" and "cloud-first" strategy, broadly discussed at TechEd.
In a related blog post Anderson said Microsoft saw both of those systems as two parts of the same thing. Discussing the general release of Microsoft Azure ExpressRoute, a way for businesses to get secure, private, faster connections to Azure, he added that Microsoft was also launching Azure Files as a preview this week. Azure Files would let companies have a better way to share files with other applications and services.
The preview of Microsoft Azure RemoteApp, as well as the release and preview of other cloud-based tools, pointed to a new vision for Microsoft.
As Anderson wrote in his blog post: "The future of mobile-first, cloud-first is here, and we're excited to bring the technology, support and experience that will help IT developers and technology users alike thrive in this time of great change."
At the time of this writing, Jim Probasco had no position in any mentioned securities.
View Comments and Join the Discussion!
Posted-In: Amazon Android Azure Brad Anderson citrix DaaSEvents Tech Best of Benzinga