4 Reasons Netflix Will Kill Cable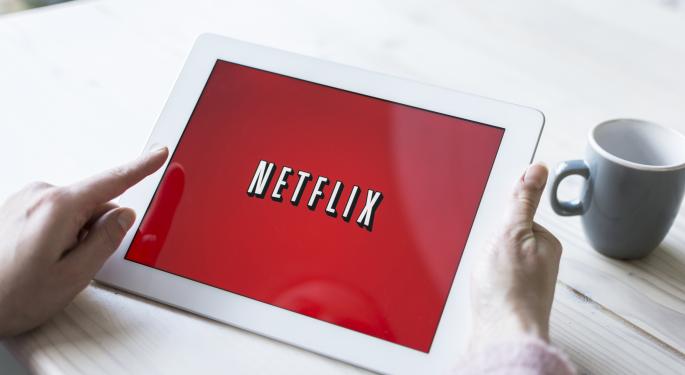 Cable companies for years have been denying the existence of viable competition. Former Time Warner Cable (NYSE: TWC) CEO Glenn Britt even admitted this denial in a Q3 2013 conference call.
"When I first got this job 12 years ago, I think the cable industry as a whole, including our company, was in denial that we had real, viable competition," he said. "And I still hear some of my peers saying dismissive things about our competitors."
But the competition is here, and it comes in the form of the king of Internet streaming: Netflix (NASDAQ: NFLX). Netflix announced earlier this week that it has reached more than 35 million members in the United States, while the number of basic cable subscriptions is hovering around 54 million.
Older generations will probably stick with cable because they're so familiar with it. But younger people who've grown up in and around Internet technology are dumping the outdated technology for newer, more versatile services. Netflix will put cable in its final resting place, and these are the reasons why.
Cord-cutting
Industry research is showing that people are moving away from cable. A report from Experian Marketing Services says 7.6 million U.S. households have high-speed Internet, but not cable or satellite television. That's an increase of 44 percent from 5.1 million in 2010. An estimated 6.5 percent of homes are "cord-cutters," but that number jumps of 24.3 percent if the home has Netflix or Hulu.
Earlier this year, a report from SNL Kagan estimated that cable operators lost nearly two million subscriptions last year.
"This is the beginning of a trend that will transform the industry," technology industry analyst Jeff Kagan told Benzinga.
Related: More People Are Cutting The Cord On Cable
Mobility
Netflix is available on six mobile devices, including Apple's iPhone and iPad, Amazon's and Google's Android -- not to mention any computer or laptop with Internet access. According to the Experian report, 24 percent of all U.S. adults watch video that is streamed or downloaded on a smartphone during a typical week. That number jumps to 42 percent for people who actually own a smartphone or tablet.
Americans work more than anyone else in the industrialized world, so there's hardly any time left to watch television in the few short hours you do spend at home.
Shaun Walker is a creative director for marketing strategy and design firm HERO|farm, and he told Benzinga that he ditched cable when he moved out of his parents house as an adult.
"I'm am not home long enough to justify spending $60-70 a month on something I'd watch only before I'm going to bed or maybe on the weekends," said Walker.
Expenses
Cable prices are astronomical in today's world. Navistar (NYSE: NAV) executive assistant Annie-Marie Williams told Benzinga she got rid of cable three years ago after Comcast (NASDAQ: CMCSA) raised her rates to around $230 a month. Williams switched to Internet streaming services, and has saved over $6,200 since. It's hard to argue with saving almost $2,000 a year.
St. Peter's University media professor Barna Donovan told Benzinga that people who don't want to pay the high price of cable subscriptions are now turning to services like Netflix to get shows at a fraction of the cost of cable.
"Paying well over $100 for cable services just can't compete with the $7.99 a month charged by Netflix and the thousands of on-demand offerings at any time," said Donovan.
Cable Monopolies and Consumer Complaints
As if there isn't already an existing monopoly in the cable world, the media behemoth that is Comcast is trying to swallow up Time Warner Cable. The lack of competition that a monopoly creates allows companies to have ridiculous pricing schemes and poor service. A simple Google search pulls of a myriad of complaints from Comcast customers. Even Comcast's own employees complain openly about the company. People are frustrated, and as a result are abandoning cable services.
View Comments and Join the Discussion!
Posted-In: Barna Donovan cable comments Experian Marketing Services Internet Jeff KaganNews Tech Best of Benzinga