Ocwen Investigated For Self-Dealing, At Homeowners' And Investors' Expense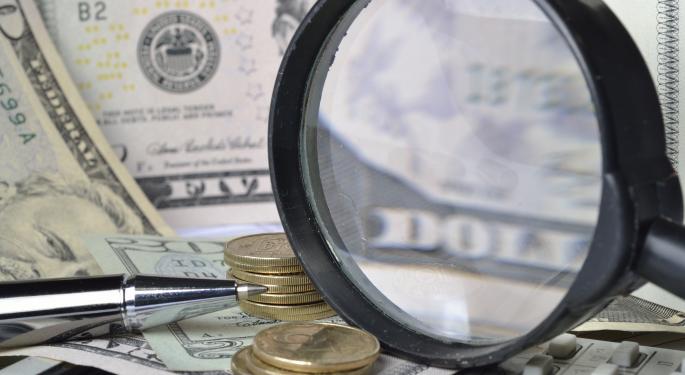 Benjamin Lawsky, New York's first Superintendent of Financial Services, is wading further into the muck that is Ocwen Financial Corporation's (NYSE: OCN) mortgage servicing practices.
On Monday Lawsky sent Ocwen a letter demanding explanations for business practices that appear to be self-dealing and exploitative of homeowners and mortgage-backed securities investors.
That letter was Lawsky's second to Ocwen. To fully understand the problems discussed in that letter, it's helpful to start with original, Feb. 26 letter.
Related: Ginnie Mae To Big Banks: Show Us Your Mortgages. But Can They?
Exposing Conflicts Of Interest
Back on February 26th, Lawsky pointed out Ocwen does a lot of business with a group of companies that are principally owned and controlled by William C. Erbey, who is also Executive Chairman of Ocwen.
These affiliated companies were Altisource Portfolio Solutions, S.A., Altisource Residential Corporation, Altisource Asset Management Corporation, and Home Loan Servicing Solutions Ltd.
Because Ocwen's management owned stock and options in the affiliated companies, Lawsky worried "that management has the opportunity and incentive to make decisions  concerning Ocwen that are intended to benefit the share price of affiliated companies, resulting in harm to borrowers, mortgage investors, or Ocwen shareholders as a result."
In addition, Lawsky said, "the facts our review has uncovered to date cast serious doubts on recent public statements made by the company that Ocwen has a "strictly arms-length business relationship" with those companies."
Last, Lawsky worries "this tangled web of conflicts could create incentives that harm borrowers and push homeowners unduly into foreclosure."
What's With The Two-Tiered Pricing?
The April 21st letter follows up on the practices of Ocwen and a subsidiary of Altisource Portforlio Solutions, one of the affiliates identified in the February letter. The subsidiary, Hubzu, is an on-line real estate auction site that Ocwen uses when home loans it services go into foreclosure. Other servicers use Hubzu too. So what's the problem?  
According to Lawsky, "Hubzu appears to be charging auction fees on Ocwen-serviced properties that are up to three times the fees charged to non-Ocwen customers." These fees, Lawsky adds, "get passed on to the investors and struggling borrowers who are typically trying to mitigate their losses and are not involved in the selection of Hubzu as the host site."
As Lawsky starkly explains: "The relationship between Ocwen, Altisource Portfolio, and Hubzu raises significant concerns regarding self-dealing.  In particular, it creates questions about whether those companies are charging inflated fees through conflicted business relationships, and thereby negatively impacting homeowners and mortgage investors."
Lawsky then asks eight pointed questions seeking details about these and related practices, demanding answers by Monday, April 28th.
Beyond Ocwen
Lawsky's letter focuses on Ocwen, and there's no evidence yet that other sevicers have similarly conflicted relationships. For example, while Nationstar Mortgage's relationship with Auction.com has appeared to upset people, Nationstar's board and executives don't overlap with Auction.com's.
Last February Lawsky was so concerned that Ocwen's portfolio was growing faster than it could be competently serviced that he blocked a deal in which Wells Fargo (NYSE: WFC) would sell Ocwen mortgage servicing rights. National Mortgage News reported that, as a result, trading of seriously delinquent mortgage servicing rights has slowed over concerns about liability.
Lawsky has good reason to be concerned about servicing practices. Even though the February 2012 "National Mortgage Settlement" signed by most law enforcers  -- not including Lawsky -- was supposed to address many mortgage servicing abuses, homeowners and their lawyers continue to experience major problems.
Servicing Problems Remain Despite National Settlement
Consider that earlier this year, as reported by WFTV Action 9, Bank of America (NYSE: BAC) foreclosed on a Florida homeowner and sold her house three days after she paid off her mortgage. How does that happen?
Let's first note that wrongly taking her house in this manner does not count as a violation of the National Mortgage Settlement, if Bank of America tried (and failed) to stop the sale. Indeed, even if Bank of America ignored the homeowner and let the sale stand -- which it didn't, once Action 9 got involved -- the wrongful sale would not have counted as a violation of the Settlement so long as, for each quarter, Bank of America didn't wrongfully sell more than 1% of the foreclosed homes it sold.
Seriously.  The Settlement is here (the link is to JPMorgan Chase's, but the other banks' deals are the same on this point.) The critical language is found in the section on enforcing the deal, which is Exhibit E, and the metrics, which are at E-1. The relevant metric is the very first, on page E1-1.
(The Exhibit E link is to the exhibit from Citigroup's settlement; E-1 starts on page 19 of the pdf.)
Indeed, the metrics allow a surprising amount of wrongdoing, like misapplying homeowner payments without penalty, so long as the errors aren't too big or too frequent.
Homeowners can only hope that Lawsky keeps on digging, and that all of his efforts have the systemic impact that his nixing the Ocwen-Wells Fargo deal did.
Posted-In: Altisource Portfolio Solutions Benjamin Lawsky Citigroup Hubzu JPMorgan ChaseNews Legal Events Best of Benzinga
View Comments and Join the Discussion!