AT&T Threatening To Boycott Wireless Spectrum Auction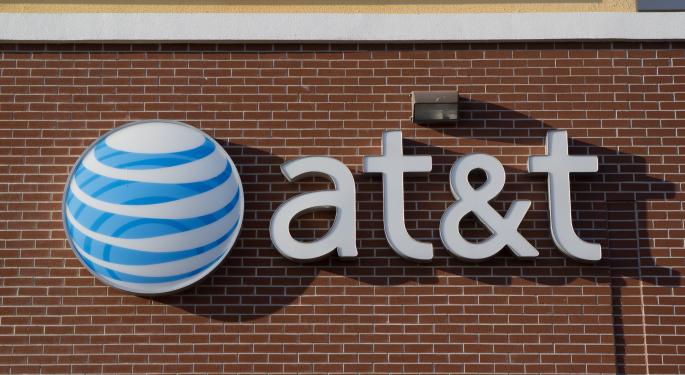 Spectrum auctions to a communications company are like land auctions to a farmer; there's not enough going around and if you get the chance to bid, you drop everything to attend.
If these auctions are so valuable, why would AT&T (NYSE: T) consider opting out and giving competitors like Verizon (NYSE: VZ) a chance to buy more capacity? It all has to do with a proposed FCC rule that has the company a little grumpy.
The FCC recently released a draft of the proposed rules for the auction scheduled for the middle of next year. The auction will reshuffle the ownership of valuable frequencies between TV stations and wireless carriers.
Related: Blackberry May Leave the Handset Business
FCC Chairman Tom Wheeler wants to make it fairer for the little guy. He proposed reserving a portion of the spectrum in each market for carriers that don't already have large blocks of the valuable low-frequency airwaves.
Increased Competition?
Wheeler's proposal gives smaller carriers access to up to 30 megahertz of spectrum in each market once a certain threshold is reached.
In other words, once an auction reaches a minimum bidding price per megahertz, the rule kicks in and larger companies like AT&T and Verizon can no longer bid. This would allow companies like Sprint and T-Mobile to gain more of a foothold on their two larger rivals.
This rule prompted a letter from Joan Marsh, AT&T's vice president of federal regulatory. She wrote, "Such restrictions would put AT&T in an untenable position, forcing AT&T to reevaluate its potential participation in the auction."
AT&T's Concerns
The problem, according to AT&T, is that some regions, especially those more rural, may only have one bidder that could get a block of airways with the capacity to deploy LTE technology. Further, the company estimated that it's bidding might be restricted in markets covering 70 percent of the U.S. population.
Later Marsh reiterated, "If the restrictions as proposed are adopted, AT&T will need to seriously consider whether its capital and resources are directed toward other spectrum opportunities that will better enable AT&T to continue to support high-quality LTE network deployments to serve its customers."
The FCC is likely to take AT&T's concerns seriously. Congress has mandated the FCC to raise enough money to cover the cost of a $7 billion public safety network, compensate local broadcasters for giving up their airwaves and make a little profit for the federal government.
Verizon hasn't commented on the rule but it's likely the company has the same concerns as AT&T.
Disclosure: At the time of this writing, Tim Parker had no position in the companies mentioned.
View Comments and Join the Discussion!