Bill Ackman Updates Investors on Personnel Change, Herbalife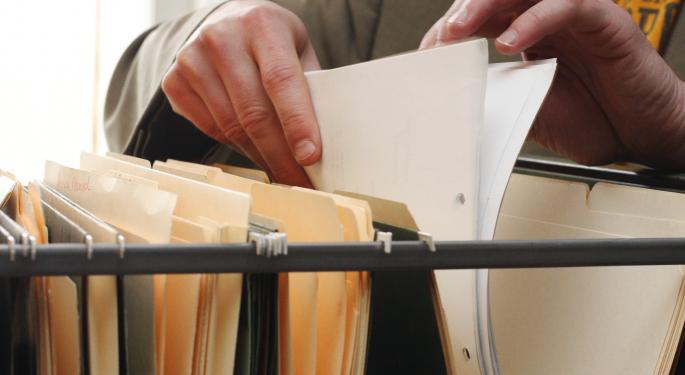 On Wednesday, Pershing Square Capital Management revealed that Shane Dinneen has resigned from the company.
Dinneen was the analyst responsible for conducting research on Herbalife (NYSE: HLF) prior to the investment firm initiating its massive short position in the company.
In a letter to investors, Bill Ackman, head of Pershing Square, wrote Dinneen "is one of the most talented investment analysts I have ever worked with and someone I hold in high regard, I have done my best to convince him to stay with the firm. Recently, he decided it was time for him to move on to areas of his own interest outside of activist investing."
Related: Canadian Regulators Probing Herbalife
Ackman's letter to investors confirms what many have speculated over the past few days -- that Dinneen is no longer with the investment firm. Charles Gasparino of Fox Business News speculated on Twitter as early as Monday that Dinneen has left the investment firm, but was unable to receive confirmation with the invstment firm directly or via its public relations office, Rubenstein PR.
Neither Pershing Square/Ackman nor his flacks at Rubenstein will deny that Shane Dinneen, co author of the $HLF short, is out at Pershing

— Charles Gasparino (@CGasparino) January 27, 2014
The question now remains: why did Dinneen leave Pershing Square at this time? Charles Gasparino took to Twitter to speculate.
ackman might SOMEDAY be right on $HLF but think abt this logically: why wld dinneen leave NOW? maybe he aint getting paid anytime soon

— Charles Gasparino (@CGasparino) January 29, 2014
Herbalife Update
In his letter, Ackman wrote that Dinneen has not been leading the Herbalife investment "for some time." Ackman also wrote that he is "encouraged by the recent regulatory developments concerning [Herbalife]." On Tuesday, Canada's top regulatory consumer watchdog said that it had launched a formal probe into complaints the company is running a pyramid scheme.
Prior to that, according to Chinese media, "suspicion has been brought up" that Herbalife is not operating in accordance with Chinese laws -- which prohibit multi-level marketing and may be a pyramid scheme. The Chinese authorities have not officially announced it will be looking into Herbalife, but are currently investigating another multi-level marketing firm, Nu Skin (NYSE: NUS).
Senator Edward Markey of Massachusetts, meanwhile, has sent letters to the U.S. Securities and Exchange Commission and the Federal Trade Commission -- urging the agencies to look into Herbalife's business practices. "There is nothing nutritional about possible pyramid schemes that promise financial benefit but result in economic ruin for vulnerable families," Markey wrote in his letter.
Shares of Herbalife were trading lower by one percent on Wednesday morning.
View Comments and Join the Discussion!
Posted-In: Bill Ackman Charles Gasparino Fox Business News Herbalife Herbalife Pyramid Scheme Pershing Square Capital ManagementNews Media Best of Benzinga