Carl Icahn Returns with New $50 Billion Stock Buyback Plan for Apple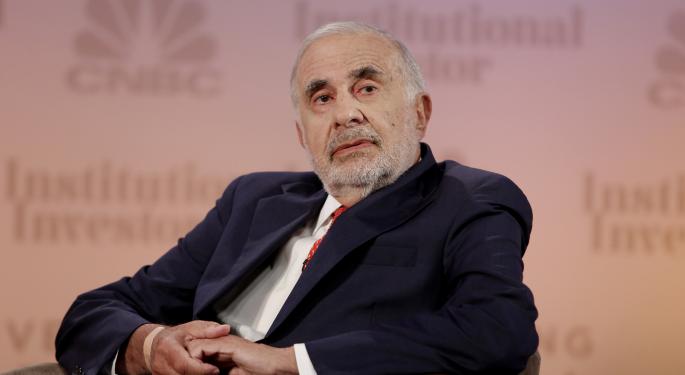 Billionaire activist investor, Carl Icahn, is back with another stock buyback plan for Apple (NASDAQ: AAPL) according to Reuters.
This time, instead of the $150 billion Icahn had proposed earlier, he is suggesting the company buy back $50 billion of its own stock.
This plan comes in the form of what is known as a precatory proposal, which calls for a stockholder vote to increase the current $100 billion buyback by a lower amount than originally proposed. Under the terms of a precatory proposal, even if a majority of shareholders voted in favor, the company would be under no legal obligation to honor it.
In a tweet Icahn said, "Gave $AAPL notice we'll be making a precatory proposal to call for vote to increase buyback program, although not at $150 billion level."
Icahn told Time magazine that he filed the proposal with Apple on November 26. This was three days before the deadline to bring up any measure to be put up to a vote at the next annual shareholders meeting.
The activist investor had made it clear he believes Apple has too much cash on hand and should share some of those proceeds with stockholders.
The net effect of a buyback is to drive up the price of a company's stock. In Icahn's case that would make his 0.5 percent Apple holdings worth more money.
Another thing Icahn has made clear is the fact that his buyback proposal is not an indictment of Apple CEO Tim Cook or company management. Icahn's beef has to do with the huge cash stockpile the company has amassed. "Apple," Icahn said, "is not a bank."
Related: Carl Icahn and Tim Cook: Meet, Eat & Tweet
It is possible that Apple will come to an agreement with Icahn in which case he would have the option of withdrawing his proposal. If there is no agreement, a Proxy fight could ensue in which both sides would try to persuade stockholders to vote for their position.
As far as Apple's position is concerned, spokesman Steve Dowling told Time, "Earlier this year we more than doubled our capital return program to $100 billion, including the largest share repurchase authorization in history. As part of our regular review process, we are once again actively seeking our shareholders' input on our program, and as we said in October, the management team and our board are engaged in an ongoing discussion about it, which is thoughtful and deliberate. We will announce any changes to our current program in the first part of calendar 2014."
On the one hand, Apple's response was both expected and normal. On the other, it serves the purpose of leaving the door cracked open on the possibility of an eventual agreement with Icahn.
Icahn noted that Apple would generate around $51 billion in free cash in 2014.
Sanford C. Bernstein & Co. analyst Toni Sacconaghi, told The Wall Street Journal that investors would view a buyback of $30 billion to $50 billion in a positive light.
At the time of this writing, Jim Probasco had no position in any mentioned securities.
Posted-In: Apple Carl Icahn precatory proposal Proxy fight Sanford C. Bernstein & Co.News Events Media Best of Benzinga
View Comments and Join the Discussion!