Will Latinos Help Bill Ackman Convince Washington Herbalife is a Pyramid Scheme?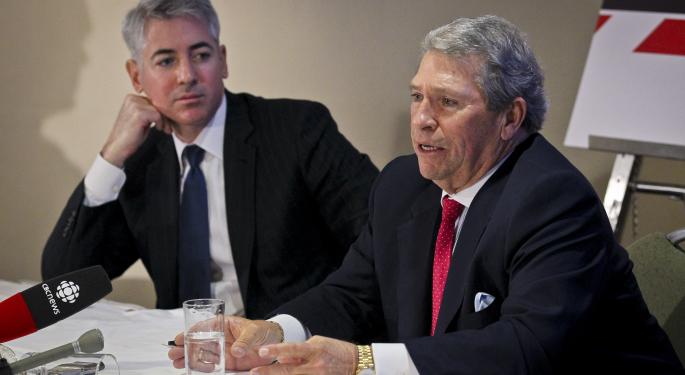 Activist investor Bill Ackman believes Herbalife (NYSE: HLF) is a pyramid scheme. He has said so and backed it up with a $1 billion short position.
Some Hispanic organizations agree with Ackman's assessment and have urged state attorney generals to take action against the company. Brent Wilkes, director of the League of United Latin American Citizens (LULAC), said he believed distributors make most of their money from signing up additional distributors as opposed to actually selling Herbalife products at retail.
In theory, that was good news for Ackman. If others were to join his cause and put pressure on Washington, perhaps the Federal Trade Commission would ramp up its investigation, something Ackman clearly believes would result in a finding that the company is not, as it has claimed to be, a legal MLM business.
Related: Bill Ackman: Herbalife Will Shut Down
There is a problem, however. Wilkes said he would be fine with Herbalife, if it simply made some changes to its business model. Ackman is betting on the company completely shutting down. Ackman's price target for Herbalife shares is zero.
Ultimately, without action from the federal government, Ackman's opinion of Herbalife is just that – an opinion. Other investors, including Carl Icahn and George Soros, have taken an opposing view, hoping Herbalife shares go up. So far, they have – currently trading about twice what they were before Ackman entered the picture.
Ackman, for his part, has not just been sitting around waiting for things to go his way. Last Friday, he addressed the JP Morgan (NYSE: JPM) Robin Hood Investors Conference in New York. At the conference in a presentation titled Robin Hood in Reverse, Ackman contended that Herbalife exhibited all seven of the hallmarks an SEC investigator said were attributable to a pyramid scheme.
They include emphasis on recruiting over selling products, promises of a high return in a short period of time, passive income, a buy-in requirement, complicated commission structure, lack of a genuine product at a competitive price, and no demonstrated retail-based revenue.
Despite Ackman's assertions, the stock has risen in price. Nonetheless, Ackman said in an interview in Washington D.C. Tuesday, "There's reasons we're still short the stock. If we didn't think [regulatory authorities] would take action, we would've given up a long time ago."
Herbalife said 71 percent of its "distributors," or about 351,000 people in 2012, did not actually sell products at all, but just took advantage of wholesale pricing for their own consumption.
In July the company began calling these distributors "members," something Herbalife said, "has no impact on the marketing plan"
Meanwhile, Herbalife said it was building in more protection for distributors such as buying back unsold inventory and not charging a restocking fee.
At the time of this writing, Jim Probasco had no position in any mentioned securities.
Posted-In: Bill Ackman Brent Wilkes Carl Icahn Federal Trade Commission George SorosNews Events Media Best of Benzinga
View Comments and Join the Discussion!