Internet Companies Investing in Clean Energy for Their Own Power Supplies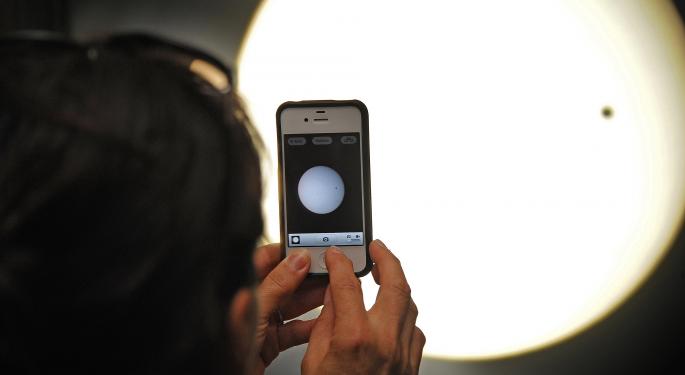 Some excellent journalism by Katie Fehrenbacher at the tech web site Gigaom is shedding new light on how internet companies – and Apple (NASDAQ: AAPL) in particular – are aggressively moving into the business of generating their own power supplies.
Fehrenbacker took a road trip around North Carolina, to sites where Apple has been quietly developing two massive solar farms and a large-scale fuel cell farm near the company's data center. Not only are these projects now up and running, she notes, but they are major investments – costing somewhere in the $150 million to $200 million range to build.
Related: Will Wal-Mart Pay For Your Retirement?
Tbe solar farms, containing more than 50,000 solar panels on 100 acres, were reportedly built by SunPower (NASDAQ: SPWR) and took about a year to build.
These projects also represent a significant milestone – making Apple, she says, owner of "the largest privately-owned clean energy facilities in the U.S." All three facilities are reportedly generating about 50 megawatts of power, which, according to Fehrenbacker, is around 10 megawattsmore than what the Apple data center uses.
And it appears what Apple is doing in North Carolina is just the vanguard of a growing trend. Last year a leading expert in IT and data center energy usage estimated such facilities represent about 1.3 percent of energy use worldwide – and around two percent in the United States alone.
Fehrenbacker reports other internet companies are getting in on the act. Facebook (NASDAQ: FB) recently announced plans to build a data center in Iowa completely powered by wind, while Google (NASDAQ: GOOG) has invested over $1 billion into clean power projects and is working with utilities to offer clean power buying programs.
Related: How Low Will Gas Prices Fall?
However, she notes, "Apple's decision to move forward with its own facilities — with or without the utility — likely provided a key leverage point. "
"What's more influential and powerful," she asks, "friendly encouragement, or a fear that you're going to be bypassed and lose out on opportunities?"
Posted-In: Alternative Energy energy GigaOMNews Commodities Markets Tech Media Best of Benzinga
View Comments and Join the Discussion!