Xbox One Accidentally Shipped Early By Target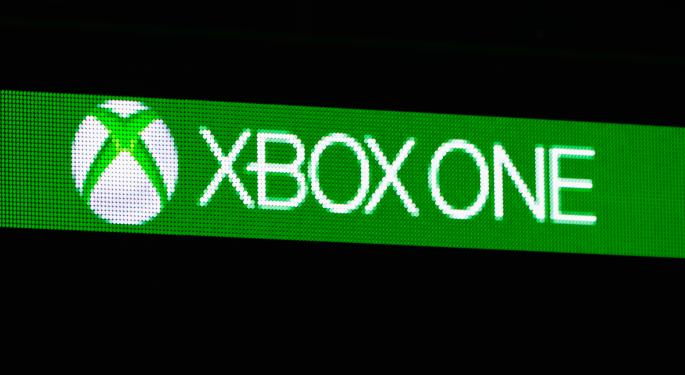 Target.com (NYSE: TGT) has accidentally shipped Microsoft's (NASDAQ: MSFT) new gaming machine, Xbox One, to at least two lucky customers -- and possibly 148 more.
The console is not scheduled to be released before November 22, but a so-called "systems error" caused Target ship the device prematurely.
According to Videogaming247, as many as 150 units may have been sent to consumers across the country.
Ten years ago, this would have been great news for anyone who could not wait to use a new game console. Today, online connectivity, console patches and other technological hurdles have made the shipping error much less rewarding.
Related: Video Game Sales Rise Ahead Of PlayStation 4, Xbox One Release
André Weingarten, one of the men who received an Xbox One from Target, was able to access his Xbox Live account long enough to download the Day One patch. The console is barely functional without the patch, so users must connect to the Internet once after starting the machine.
Not long after playing, however, Microsoft banned Weingarten from Xbox Live. This happened after he used social media (Twitter and YouTube) to brag about his good fortune.
Instead of enjoying the early publicity, Microsoft invoked a copyright claim to get his un-boxing video removed from YouTube. His Twitter account was temporarily suspended because he tweeted too many messages.
According to Kotaku, his YouTube video will go back online sometime before the console is released. He will also re-gain access to Xbox Live, but not until Microsoft is ready.
Microsoft is also attempting to make up for the ban by sending Weingarten to the Xbox One launch party.
That's great for him, but it may be little consolation to other Target customers that received an Xbox One ahead of launch. According to another Kotaku report, Microsoft has confirmed that those users will not be able to access Xbox Live either.
Unfortunately, that means they won't even have the chance to download the Day One patch.
The Problem With Online-Only Access
Earlier this year, Microsoft angered consumers after announcing that it would require Xbox One users to connect to the Internet once per day. Those who could not (or chose not to) connect online would be locked out of their own game library.
This restriction was eventually removed, but Microsoft has still employed a number of online-only functions -- such as the Day One patch.
These elements are Microsoft's way of encouraging consumers to go online without feeling like they are being forced. It's a nice marketing move, but it's one that could leave a bad taste in the mouths of millions of consumers.
Related: PlayStation 4 Software Pre-Orders Top Xbox One By 55%
While it is acceptable for Microsoft to lock down or reduce Xbox Live activity until the console is officially released, it is absurd that consumers may not be able to use Xbox One at all until November 22.
Even worse, what if there are problems with Microsoft's servers on November 22? If no one can access Xbox Live, the console will be pretty useless.
Sony's (NYSE: SNE) PlayStation 4 will need a patch as well to unlock certain features, but it is not required to play games.
Disclosure: At the time of this writing, Louis Bedigian had no position in the equities mentioned in this report.
Louis Bedigian is the Senior Tech Analyst and Features Writer of Benzinga. You can reach him at louis(at)benzingapro(dot)com. Follow him @LouisBedigianBZ
Posted-In: André Weingarten Kotaku Microsoft PlayStation 4 Sony TargetNews Tech Best of Benzinga
View Comments and Join the Discussion!