Mobclix Founder Excited For the Future of Mobile Advertising Trends (FB, GOOG, VELT)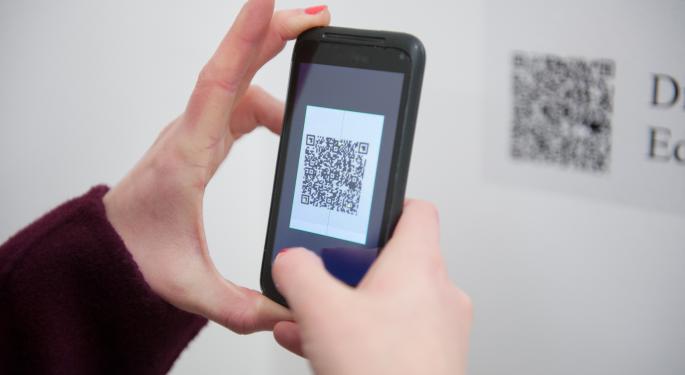 In an investor's conference call, Krishna Subramanian spoke about the current state of mobile advertising and where he sees that going in Q4 and beyond.
"Big brands, big budgets," he said toward the end of the 30-minute call. "I'm excited."
The former CMO at Velti (NASDAQ: VELT) thinks advertisers are looking forward to the advancement of mobile platforms, trying to figure out how they can best tie mobile and digital media together.
One big step? Mobile divisions are no longer lumped together with online and desktop spending. The growth of mobile platforms has allowed brands and advertisers to be more engaged with a user base, while looking at possible conversions for tracking them.
Subramanian says brands look at their potential in three ways:
1. Finding the audience
2. Interacting with the audience
3. Measuring the audience
The challenge is in measuring performance and value with a consumer. Mobile monetization is not as straightforward as online, so brands and advertisers must figure out the purchase path of consumers to fully optimize their platform. While desktop ad spending is still very high, the advancement of app installs on mobile devices will start to change that.
Subramanian said Facebook (NASDAQ: FB) is the current leader in providing the best data for advertisers. The social network can pinpoint demographics, interest levels, gender and age, among others, allowing FB and its advertisers to buy users and better segmenting their audience.
By limiting its ads to one add per user per day, FB gives itself an opportunity to cash in big time in the future, but more importantly, does not upset its current user base.
Subramanian said FB is not letting its market demand decide its price value as the network is always looking to build the ultimate user experience - too many ads can deter users away. Clicking out of ads is just as valuable as clicking on an ad, however, allowing FB and the advertiser to see what certain users like.
The incorporation of Instagram will give FB as whole a better opportunity to sell video advertising. The photo-sharing app, which added a 15-second video option over the summer, has opened the door for more money and more metrics for advertisers to cash in on. The video feature was seemingly in response to Vine, the six-second video partner of Twitter.
Twitter's recent IPO filing potentially opens up more opportunities for advertising revenue. Twitter recently acquired the ad server MoPub for $350 million, a move that will help the growing social media agent help developers ad impressions and, therefore, money.
Twitter's current trend of promoting accounts or other trends does not show much for advertisers. The ad server will allow Twitter, a mobile-first platform in Subramanian's opinion, to maximize its ad formats.
As a basis for video sharing, Google (NASDAQ: GOOG) and YouTube have a good model, where ads start once a video begins. The ad can last anywhere from 15 seconds to several minutes, but usually allows a user to skip and go right toward their video destination.
Posted-In: Facebook Google InstagramNews Rumors IPOs Interview General Best of Benzinga
View Comments and Join the Discussion!