iPhone 5S Has An M7 Processor, But What Is It? (AAPL)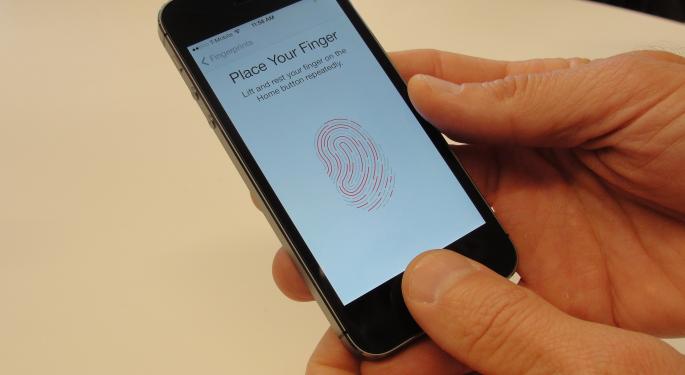 As part of its feature list, Apple (NASDAQ: AAPL) is including an M7 processor in its new iPhone 5S.
If you're not the techno-geek type, what is sitting on the circuit board may be of little interest to you but there are some reasons you might find it interesting.
The human brain is the most powerful processor in existence, but as we know, when there are too many things going on, the functions of everything suffers. If you're trying to read but your kids are swirling about asking you for dinner, it's hard to concentrate on either task—and it tiers you out rapidly.
The same thing happens in computers. When the central processing unit (or CPU) has to do a lot of work at the same time, it slows down and if it runs on battery power, expect the battery to run down faster.
The M7 chip takes some of the load off of the CPU in one key area: motion. The M7 chip will be in charge of processing the data collected from the iPhone's geo-location sensors which include the accelerometer, gyroscope, and digital compass. If you have ever wondered how your phone knows how far you ran and the amount of calories you burned, it's thanks to these sensors and the M7 chip will now be in charge of those calculations.
If you're an athlete at any level, you should care because this paves the way for a host of more sophisticated apps with the athlete in mind.
Related: A Bullish View of Apple ETFs
If you're an investor, it may speak to Apple's next steps. Yes, it's barely a day after the big 5S and 5C unveiling but everybody is already speculating about Apple's next move. Apple spent a fair amount of time highlighting how the new phone would be an athlete's dream-come-true. It even touted a new Nike (NYSE: NKE) app designed to take advantage of the features of the M7 processor.
Some also speculated that this was the beginnings of a ramp up to its rumored iWatch—a product that Apple will surely market heavily to the more active user.
The M7 processor could be nothing more than a performance upgrade but it could signal things to If yesterday's event proved anything, it's that the Apple rumor mill is now pretty good at ruining the fanfare of every new iProduct. If something is on the way, we'll know about it long before Tim Cook holds another event.
Disclosure: At the time of this writing, Tim Parker was long Apple
Posted-In: Apple iPhone 5C iPhone 5S M7 Processor NikeNews Events Tech Best of Benzinga
View Comments and Join the Discussion!