Two Dead Bankers – Is Work-Related Stress Part of the Problem?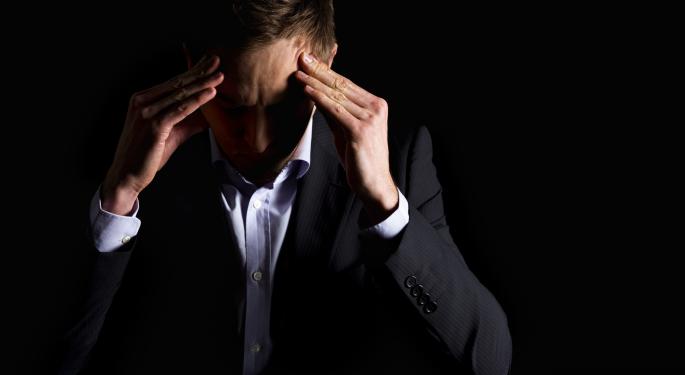 Two bankers – both dead - each from a different cause. But, is there a common thread in the form of work-related stress?
Moritz Erhardt, a summer intern with Bank of America (NYSE: BAC) in London was found unconscious in his apartment on Aug. 15. He was pronounced dead at the scene and police ruled it "not suspicious," according to Bloomberg.
Later, it was learned that Erhardt had pulled eight "all-nighters" at the office in the two weeks prior to his death. Further, he worked until 6:00 am each of the three days before he died and suffered from epilepsy, a condition that can be made worse by exhaustion.
There is no charge that anyone at Bank of America forced Erhardt to work such a long and arduous schedule. New York Magazine's Kevin Roose, however, told Bloomberg he learned that, "Like older frat members running a pledge process, senior bankers remembered being mistreated and overworked as young analysts and viewed it as a galvanizing experience that confers special status, and that should be passed on to the next generation."
Related: Credit Suisse Raises PT on Bank of America on Mixed Factors
Zurich Insurance (OTC: ZURVY), on the other hand, confirmed Friday that it pledged to investigate whether the suicide of chief financial officer, Pierre Wauthier, was due to undue strain put on him by recently resigned CEO, Josef Ackermann or others at the company according to Reuters.
Wauthier named Ackermann in his suicide note according to a source who spoke with Reuters. According to the source, Wauthier explicitly blamed Ackermann for putting him under pressure.
Before resigning, Ackermann said the allegations were "unfounded," but that he was leaving to avoid damaging Zurich's reputation.
Related: Zurich Insurance Q2 Net Profit Drops 27%
No matter the cause, stress is a way of life in investment banking and an unhealthy one to boot, according to The Wall Street Journal.
Even those lucky enough to escape dying on the job are affected by alcoholism, obesity, heart disease, and various other ailments based on research done at the University of Southern California and reported by The Wall Street Journal.
Perhaps that's why Lindley DeGarmo, a former director at Salomon Brothers who left the finance industry in 1995 to become a pastor told the newspaper, "There's a reason you don't find an awful lot of old investment bankers."
At the time of this writing, Jim Probasco had no position in any mentioned securities.
Posted-In: Bank of America epilepsy Josef Ackermann Kevin RooseNews Wall Street Journal Events Media Best of Benzinga
View Comments and Join the Discussion!