Finance Tips for 20-Somethings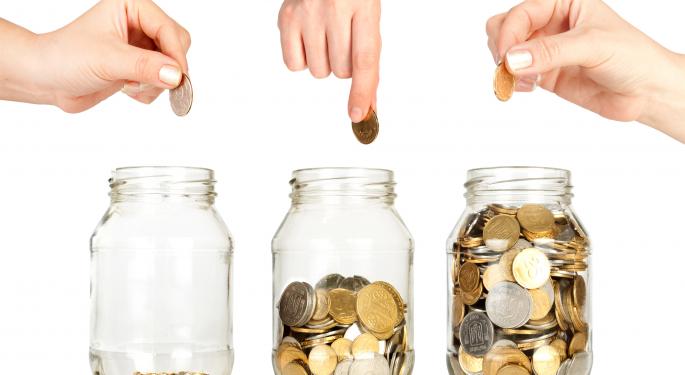 While Benzinga mostly covers actionable trading ideas and news stories, we've decided to delve a bit deeper into personal finance.
The team at Benzinga would like to assist readers with not just their investing endeavors, but their financial lives as a whole. And today, we continue this effort with a few finance tips for 20-somethings.
Live Within Your Means
According to the Economic Policy Institute, a quarter of all households have a zero or negative net worth. In other words, they spend more than they earn. This leaves them one illness or layoff away from a financial catastrophe.
Whether you earn minimum wage or are swimming in money, live within your means. If not, consider leaving that old mattress in mom's basement so you don't have to carry it down the steps again when you move back in.
Establish an Emergency Fund
Kiplinger suggests saving enough for at least three months of living expenses to cover an unexpected financial setback.
Set a Budget
Determine your financial goals, such as home ownership or taking that dream vacation in two years. Then, create a budget to reach those goals.
Related: Tips For Setting A Budget
Invest for Retirement ASAP
The earlier you start saving for retirement, the more compound interest will work in your favor.
For example, suppose you are 25 years old and your desired annual retirement income is $50,000. At eight percent interest, you'd need to save $355 per month to retire at 65, assuming a life expectancy of 85 years. You'd contribute a total of $148,400 over the course of your working life to reach that goal.
Now, let's say you wait until age 35 before putting a dime in your 401(k). You'd have to bump that monthly payment up to $622 and contribute a total of $223,890. In other words, you'd pay over $75,000 extra for delaying your savings.
Manage Credit Wisely
View your credit report at least once per year to ensure its accuracy.
And, be sure to make wise financial decisions to keep your score high. These include paying bills on time, keeping debt low and opening new credit accounts sparingly.
Related: Tips For Improving Your Credit Score
Be Realistic
As financial expert Dave Ramsey likes to say, "The Jones' are broke." In other words, that 25 year-old guy in your neighborhood who drives a luxury SUV and buys a new $1,000 suit every month is either Bill Gates' son or swimming in debt. Perhaps he can drive you to the bank in that shiny Cadillac Escalade so you can deposit some savings (and he can take out another loan).
View Comments and Join the Discussion!
Posted-In: Dave Ramsey economic policy institute KiplingerNews Rumors Psychology General Best of Benzinga