Student Loan Rate Compromise Fails Due to Price Tag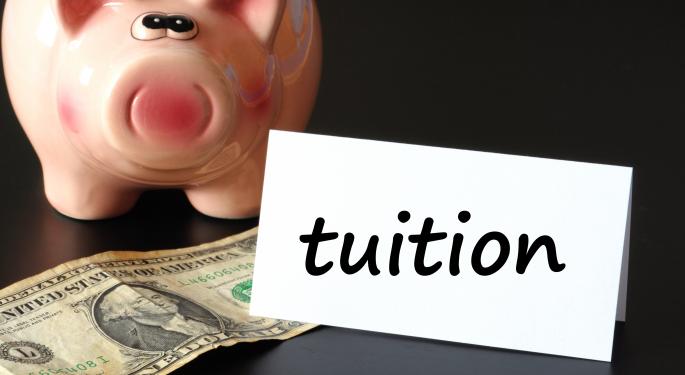 Democrats in the Senate would like the rate on subsidized Stafford student loans to be set in concrete at 3.4 percent. Republicans favor tying the interest rate to the 10-year Treasury rate. From those respective starting positions, both sides have worked to find compromise. And they almost did. Until they found out the compromise would cost $22 billion.
Following the sticker shock, The Associated Press reported, Senators went back to square one in their attempts to undo the doubling of student loan interest rates that took effect July 1. The cost estimate that sank the proposed deal came from the Congressional Budget Office, and was described to The Associated Press by a congressional aide who said the estimate had not yet been widely released.
The compromise, which lawmakers from both sides had agreed on, gave Democrats the assurance that interest rates would not reach 10 percent and Republicans the link to 10-year Treasury notes they said they needed.
According to The New York Times, Senate Democratic leadership aides said the specifics of the agreement called for subsidized Stafford undergrad student loans at the Treasury rate plus 1.8 percentage points. Graduate students would be charged the Treasury rate plus 3.4 percentage points and PLUS federal loans would be set at the Treasury rate plus 4.5 percentage points.
That deal, now abandoned, would cap undergraduate student interest rates at 8.25 percent and graduate students at 9.25 percent.
If Congress fails to negotiate another compromise before students go back to school this coming fall, the interest rate increase could cost students who take out a subsidized Stafford loan an extra $2,600. While negotiations continue, those who bemoan the burden placed on students by the new rates are countered by those who point out that they only apply to new subsidized Stafford loans. Even then, in most cases, the actual cost will not be born until the student graduates and starts paying back the loan.
Related: What the Doubling of Student Loan Interest Rates Means for You
Voices on both sides continued to try to make political hay of the situation.
White House representative, Jay Carney told The Associated Press, Thursday, "We have been working with lawmakers to make that compromise happen. We need to make sure that students don't see their rates double."
Meanwhile, according to The National Review, House speaker, John Boehner, at a news conference Monday said, "The White House and Senate Democrats have let these students down."
Blustering and even a $22 billion price tag aside, Congress feels the pressure and it is becoming increasingly more likely that lawmakers will continue trying to find a way to stabilize and lower student loan rates.
Posted-In: 10-year Treasury noteNews Politics Topics Events Media Personal Finance General Best of Benzinga
View Comments and Join the Discussion!