Will Disney Bring 'Monsters University' to DVD in July? (DIS)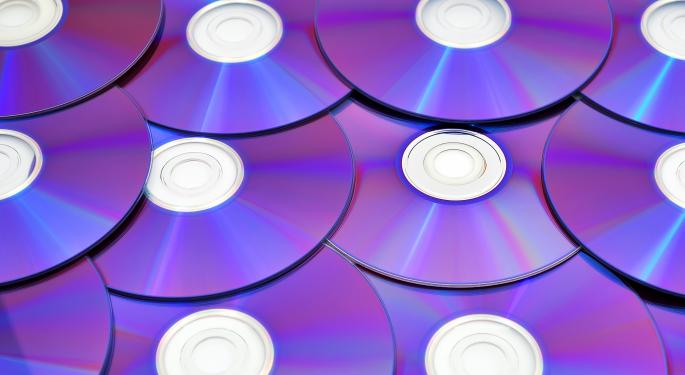 Disney (NYSE: DIS) and Sony (NYSE: SNE) are experimenting with a new rental procedure in South Korea that is allowing moviegoers to bypass their local cinemas.
According to The Wall Street Journal, Sony allowed consumers to rent Django Unchained online and through various cable services a mere three weeks after it arrived in Korean theaters. Disney provided similar renting opportunities for Brave and Wreck-It Ralph.
While it is unclear what these studios hope to achieve in South Korea, the overall goal remains the same. Hollywood hopes that if it sells and rents movies when they are still in theaters, they can capitalize on the momentum delivered at the box office and make more money selling downloads and DVDs.
Domestic movie theaters have opposed this agenda, fearing that ticket sales will plummet if studios are allowed to deliver new films in this manner.
Two prominent filmmakers -- George Lucas and Steven Spielberg -- recently warned consumers about the impending downfall of Hollywood. Lucas was particularly critical, arguing that half of the studios may plummet, leaving theaters to fend for themselves. Ultimately, this will lead to several theater closures across the country, which will force those that remain to raise ticket prices to $150 each.
"They're not talking 20 years from now," Rich Tullo, Director of Research at Albert Fried & Company, told Benzinga earlier this month. "They're talking this summer's movie schedule. It's very crowded. Viacom (NASDAQ: VIA) moved Iron Man 3 to May…because the summer movie schedule was really crowded. We're seeing a lot of films pushed back and brought forward. There's a plethora of blockbusters coming in the July/August timeframe."
While there are always moviegoers who complain because there's "nothing good in theaters," this summer could prove to be the most crowded in history.
Disney's Monsters University and Viacom's World War Z opened just one week after Time Warner's (NYSE: TWX) Man of Steel. Sony's White House Down opens this weekend, followed by Universal's (NASDAQ: CMCSA) Despicable Me 2 and Disney's The Lone Ranger next week.
If all of these films arrived on iTunes in July, studios might expect to make a larger profit. It could backfire, however, if moviegoers decided to stay home and rent or buy the most popular films instead of paying $10 per person to see them in theaters.
Louis Bedigian is the Senior Tech Analyst and Features Writer of Benzinga. You can reach him at 248-636-1322 or louis(at)benzingapro(dot)com. Follow him @LouisBedigianBZ
View Comments and Join the Discussion!
Posted-In: Brave disney Django Unchained Monsters University SonyNews Success Stories Tech Best of Benzinga